ACHETERWo Long: Fallen Dynasty (Xbox ONE) CD Key XBOX LIVE
An original dark fantasy Action-RPG Three Kingdoms is produced by Team NINJA, the Nioh creators.
Later Han Dynasty China, 184 AD. Chaos and devastation have taken over the nation. The long-lasting imperial dynasty is on the verge of disintegrating.
In the gripping, action-packed novel Wo Long: Fallen Dynasty, a nameless militiaman must battle for survival in a grim fantasy retelling of the Later Han Dynasty where demons terrorize the Three Kingdoms. Chinese martial arts-inspired swordplay is used by players to battle dangerous animals and hostile troops as they try to beat the odds by reawakening their inner strength.
Both a crouching dragon and an unidentified hero or other notable person are referred to as "Wo Long." This is the tale of two protagonists' ascent from "nobody" status and the "unknown" time of officers who will go on to become heroes.
a kingdom filled with demons
A grim fantasy story set in the turbulent Three Kingdoms era, it realistically depicts the struggle for survival of a militia soldier in a Later Han Dynasty plagued by demons. Never before has there been such mayhem in the Three Kingdoms!
Awaken Your Inner Power
To raise morale and unleash the power within, defeat terrible foes! Use novel ways, such as warfare tactics based on the "Five Phases," to overcome difficulty.
Adopt a sword-life
Chinese martial arts sword practitioners fluidly alter tempo as they switch between offensive and defensive tactics. They are renowned for brutal blows that may turn the tide of combat in an instant. In a series of brutal and dramatic confrontations, overwhelm opponents with a flurry of power while gaining the accuracy and skill required to become a genuine master of the sword.
Several Play Styles Using Weapons and Magical Spells
-Weapons
Discover the weapon that best suits your combat style from glaives to dual swords among a broad selection.
-Magic Spells
The power of the Five Phases, which enable assaults employing elements like fire and ice, is tapped into by this hidden art. You might be able to use even more potent Wizardry Spells after you reach higher Morale Ranks.
Divinity of Beasts
Alliances with other warriors help bring out Divine Creatures like Zhuque and Baihu. You may pull off amazing feats of strength by summoning these Heavenly Creatures.
Note: To utilize different material, you must have an online connection.
This version of the game is the regular edition. There is also the Digital Deluxe Edition available.
Apparaissent maintenant tous les magasins et toutes les méthodes de paiement (choisissez un paiement pour voir les prix avec les commissions éventuelles).
This product has no price comparison because it is sponsored
Magasin
Plate-forme
Prix

Acheter

Vous obtiendrez un compte Xbox
Ce produit est pour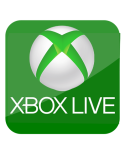 L'historique des prix
TRUSTPILOT - 4.6⭐ / 5
Avec un avis positif, vous pouvez faire grandir notre site. Si nous grandissons, nous offrirons plus de remises, des clés CD gratuites et nous améliorerons également notre service. Si vous souhaitez nous dire quelque chose, contactez-nous sur les réseaux sociaux.