Super Smash Bros. Ultimate and Fighters Pass (DLC) (Switch)
L'historique des prix
Includes: base game, Season Pass DLC
New characters and stages join the entire legacy roster!
Gaming icons clash in the ultimate brawl you can play anytime, anywhere! Smash rivals off the stage as new characters Simon Belmont and King K. Rool join Inkling, Ridley, and every fighter in Super Smash Bros. history. Enjoy enhanced speed and combat at new stages based on the Castlevania series, Super Mario Odyssey, and more!
Having trouble choosing a stage? Then select the Stage Morph option to transform one stage into another while battling—a series first! Plus, new echo fighters Dark Samus, Richter Belmont, and Chrom join the battle. Whether you play locally or online, savor the faster combat, new attacks, and new defensive options, like a perfect shield. Jam out to 900 different music compositions and go 1-on-1 with a friend, hold a 4-player free-for-all, kick it up to 8-player battles and more! Feel free to bust out your GameCube controllers—legendary couch competitions await—or play together anytime, anywhere!
Fighters Pass
This season pass lets you pre-purchase multiple sets of downloadable content.
The following 6 sets are included:
Purchase Bonus: Rex (Mii Fighter costume)
This DLC is an exclusive bonus for those who purchase the Fighters Pass. It contains the following:
・Mii Fighter costume for Mii Swordfighter types
 (Rex from Xenoblade Chronicles 2)
Set 1
Set 2
Set 3
Set 4
Set 5
The sets above are planned for distribution by 29.02.2020
Each DLC set contains the following:
 1 new fighter
 1 new stage
 Several new music tracks
Apparaissent maintenant tous les magasins et toutes les méthodes de paiement (choisissez un paiement pour voir les prix avec les commissions éventuelles).
Il y a 1 offres de $67.98 à $70.81
Magasin
Plate-forme
Prix

$70.81

$ 67.98


Acheter
Derniers Articles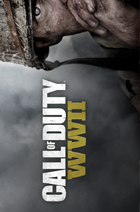 Acheter moins cher une Clé CD (CD-Key) de CoD: WW 2
Où acheter CoD: WW 2 CD Key (Clé CD)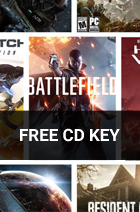 Gagnez des Clés CD (CD keys) GRATUITEMENT avec SmartCDKeys.com
SmartCDKeys offre des Clés CD (CD keys) gratuites
Comparez et trouvez les prix des STEAM Clés CD (CD Key) à bas prix
SmartCDKeys dispose des prix les plus bas.