ACHETERSTAR WARS Jedi: Survivor - Deluxe Edition (Xbox One) CD Key XBOX LIVE
Unlock exclusive cosmetic items inspired by Han Solo™ and Luke Skywalker™, as seen in STAR WARS: A New Hope, with Star Wars Jedi: Survivor Deluxe Edition*.
The "Galactic Hero" Cosmetic Pack includes:
"Scoundrel" Cosmetic
"Rugged" BD-1 Cosmetic
"DL-44" Blaster Set
The "New Hero" Cosmetic Pack includes:
"Rebel Hero" Cosmetic
"BD-Astro" BD-1 Cosmetic
"Rebel Hero" Lightsaber Set
Plus, receive the Obi-Wan Kenobi™-inspired "Jedi Survival'' Cosmetic Pack*:
"Hermit" Cosmetic
"Hermit" Lightsaber Set
"Combustion" Blaster Set
Star Wars Jedi: SurvivorTM, a third-person, galactic-spanning action-adventure game from Respawn Entertainment created in conjunction with Lucasfilm Games, continues the tale of Cal Kestis. Following Cal's increasingly desperate struggle as the galaxy sinks deeper into darkness, this story-driven single-player game begins up five years after the events of Star Wars Jedi: Fallen OrderTM. Cal will find himself surrounded by both new and well-known adversaries after being pushed to the galaxy's periphery by the Empire. How far is Cal ready to go to defend himself, his crew, and the heritage of the Jedi Order? As one of the last living Jedi Knights, Cal is motivated to take a stance amid the galaxy's darkest moments.
Carry on Cal's journey. Cal is no longer a Padawan; instead, he has developed into a formidable Jedi Knight. His struggle against the Empire has only gotten more dangerous as he carries the memories and expectations of the Jedi Order with him. Cal must determine how far he is ready to go in order to save those who are closest to him as the Dark Times draw near and he is surrounded by both new and old adversaries.
Don't stop at your education. New lightsaber fighting techniques and more Force powers are added to the cinematic battle system. Utilize all of these skills and weaponry in an inventive way to tactically take on a larger group of foes, assessing each one's advantages and disadvantages while deftly making use of your expertise to outwit your foes and unravel the mysteries that stand in your way.
Discover a wild galaxy. In the Star Wars galaxy, explore new worlds and well-known borders, each with its own biomes, difficulties, and foes. Learn new techniques, tools, and powers that will improve your ability to explore, battle, and travel. Players that travel beyond the horizon will find hidden prizes, like larger regions to explore and more to discover off the usual road.
Apparaissent maintenant tous les magasins et toutes les méthodes de paiement (choisissez un paiement pour voir les prix avec les commissions éventuelles).
Il y a 1 offres de
$
80.22 à
$
80.22
Magasin
Plate-forme
Prix
Acheter
Ce produit est pour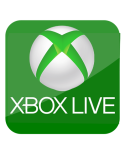 L'historique des prix
TRUSTPILOT - 4.6⭐ / 5
Avec un avis positif, vous pouvez faire grandir notre site. Si nous grandissons, nous offrirons plus de remises, des clés CD gratuites et nous améliorerons également notre service. Si vous souhaitez nous dire quelque chose, contactez-nous sur les réseaux sociaux.