Star Wars Battlefront 2: Elite Trooper - Deluxe Edition (PS4)
Turn your troopers into the ultimate opponents. Every trooper class (Office, Assault, Heavy and Specialist) is upgraded, delivering superior firepower, deadly weapon modifications and combat abilities.
Now you are the master

Write your own chapter in the expansive Star Wars universe in this all-new Battlefront experience. Experience rich multiplayer battlegrounds across all three eras—prequel, classic and new trilogy—with up to 40 players fighting as iconic heroes and villains in battles raging across the galaxy. May the Force be with you.
Play together with Gold

Gaming is better with Xbox Live Gold. Join the best community of gamers on the most advanced multiplayer network. Get free games every month and save up to 50-75% in the Xbox Store.
A new hero, a story untold

Jump into the boots of an elite special forces soldier in a gripping new campaign that spans over 30 years, bridging events between Return of the Jedi and The Force Awakens.
Iconic characters

From Han Solo and Luke Skywalker to Darth Maul and Kylo Ren, all the main Star Wars characters are here, ready to unleash their unique abilities.
Galactic-scale space combat

Weave in between asteroid fields, fly through Imperial Dock Yards and take down massive ships while piloting legendary starfighters in high-stakes dogfights.
Il y a 1 offres de 73.24
€
à 73.24
€
Magasin
Livraison
Prix

Acheter
Ce produit est pour
Achetez-le à partir de 73.24
€
Derniers Articles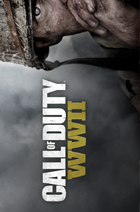 Acheter moins cher une Clé CD (CD-Key) de CoD: WW 2
Où acheter CoD: WW 2 CD Key (Clé CD)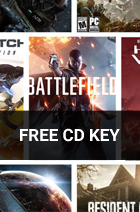 Gagnez des Clés CD (CD keys) GRATUITEMENT avec SmartCDKeys.com
SmartCDKeys offre des Clés CD (CD keys) gratuites
Comparez et trouvez les prix des Clés CD (CD Key) à bas prix
SmartCDKeys dispose des prix les plus bas.