ACHETERRoad 96 Hitchhiker Bundle CD Key Steam
The Road 96 Hitchhiker Bundle has everything you need to live the most genuine Petria roadtripping experience and become an expert on both ancient and new Petria culture! It includes the game Road 96, its soundtrack, a documentary, and a gaming book that provides background information.
Road 96 Sport
Route 96 is a wild and stunning drive.
An ongoing narratively focused journey with influences from Tarantino, The Coen Brothers, and Bong Joon-ho. created by the prestigious team behind Valiant Hearts and Memories Retold. announced as a part of HP Inc.'s OMEN Presents program.
Moments of movement, discovery, meditative sorrow, human contacts, and bizarre circumstances. set against a background of oppression and totalitarian control.
There are a thousand different ways to complete the game, a magnificent visual style, and a music full of 90s tunes, which allow each player to craft their own distinctive story.
Gamebook for The Road 96: Prologue
It provides the reader the chance to partake in a literary adventure where you get to select your own way to adventure, much like the well-known book series of the 1980s and 1990s.
Ten years before the game's events, to be exact, Road 96: Prologue takes place in the world of the video game Road 96. Road 96 is not required to enjoy the book, and vice versa, but the two bodies of work are compatible and enhance one another. As a result, you may anticipate recognizing locations, occasions, and people while also learning more about Petria.
The soundtrack of The Road 96
a selection of songs by some of the most accomplished and well-known figures in music that describe where you are on your trip and are evocative and nostalgic. tracks that are a mix of folk, pop, dance, and electronica that you'll remember long after the game is over.
Feel the open road, the serene surroundings, the wide skies, the colorful locals, the brief moments of danger, awe, and the always changing world around you.
Documentary On the Way 96
"On the Road 96" chronicles the artistic journey that French studio DigixArt underwent over the course of the three years that Road 96 was being developed, which culminated in the release of their most ambitious and commercially successful project to date.
Apparaissent maintenant tous les magasins et toutes les méthodes de paiement (choisissez un paiement pour voir les prix avec les commissions éventuelles).
Il y a 13 offres de
$
15.28 à
$
34.65
Ce produit est pour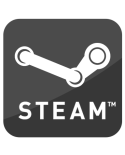 L'historique des prix
TRUSTPILOT - 4.6⭐ / 5
Avec un avis positif, vous pouvez faire grandir notre site. Si nous grandissons, nous offrirons plus de remises, des clés CD gratuites et nous améliorerons également notre service. Si vous souhaitez nous dire quelque chose, contactez-nous sur les réseaux sociaux.