ACHETERNintendo eShop - Gift Prepaid Card 100$ USD (USA) CD Key Nintendo
The Nintendo E-Shop $100 Card lets you replenish your eWallet and enjoy more content on your Nintendo device.
The Wii U™ console, Nintendo Switch™ and Nintendo 3DS™ systems offer exciting downloadable games, applications and entertainment once you connect your game system to the Internet*. You can purchase both retail and download-only games, free demos, and applications to enhance your experience. These prepaid cards can be redeemed on any Wii U console Nintendo eShop or Nintendo 3DS Nintendo eShop — so get connected and start downloading today*. For more info about Nintendo games and systems, check out http://www.nintendo.com.
Ce produit est pour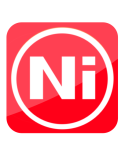 L'historique des prix
TRUSTPILOT - 4.6⭐ / 5
Avec un avis positif, vous pouvez faire grandir notre site. Si nous grandissons, nous offrirons plus de remises, des clés CD gratuites et nous améliorerons également notre service. Si vous souhaitez nous dire quelque chose, contactez-nous sur les réseaux sociaux.