Monster Hunter Generations (3DS)
L'historique des prix
Buy Monster Hunter Generations key and load it straight on your Nintendo 3DS device! Developed and published by Capcom, the captivating title collects the very best features of the series, compresses them, and packs everything up in an action RPG format for your ultimate experience and entertainment value! Prepare to fight against some humongous monsters and get to wear some of the most fantastic-looking items you've seen in a game!
Captivating Monsters – Beneficial Loot
The challenging combat, fast-paced action, and breathtaking encounters are no news to this world's inhabitants, as each day their daily lives are threatened by the hellish beasts who know no remorse. Buy Monster Hunter Generations key and assume control of a Monster Hunter. Your job as a Monster Hunter is to repeatedly hunt the most savage monsters, collect numerous resource materials they drop, and create epic armor and weapons to help you in the fight against an even stronger encounter!
Customize Your Combat Style
The long-lasting series offers some new features which are sure to be appreciated by anyone who dares to put his/her hands on this stunning title. The new additions come in the form of Hunting Styles and Arts. Both of these features will add new layers for combat customization based on your own preference. Buy Monster Hunter Generations key and choose your hunter's style! Dodging, aerial combat, charged-up specials, or more of a balanced type? It's your character – it's your choice!
Where to Begin
You'll enter this endearing world as a new kid on the block, no experience, no skill, no gear. Things might not look very bright at the beginning, however, some awesome quests split throughout the four hub villages are there to quickly introduce you to the world's order and are sure to set you on the Monster Hunter path. Buy Monster Hunter Generations key and show the entire world what you're capable of – maybe you're the one to finally bring the long-awaited peace upon the lands.
Apparaissent maintenant tous les magasins et toutes les méthodes de paiement (choisissez un paiement pour voir les prix avec les commissions éventuelles).
Il y a 1 offres de $40.15 à $40.15
Magasin
Plate-forme
Prix

$ 40.15

Acheter
Derniers Articles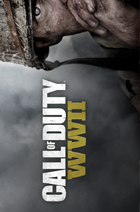 Acheter moins cher une Clé CD (CD-Key) de CoD: WW 2
Où acheter CoD: WW 2 CD Key (Clé CD)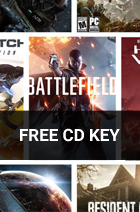 Gagnez des Clés CD (CD keys) GRATUITEMENT avec SmartCDKeys.com
SmartCDKeys offre des Clés CD (CD keys) gratuites
Comparez et trouvez les prix des STEAM Clés CD (CD Key) à bas prix
SmartCDKeys dispose des prix les plus bas.