Middle-Earth: Shadow of War - Gold Edition (Xbox One)
Includes 6 items: base game, Slaughter Tribe Nemesis Expansion, Outlaw Tribe Nemesis Expansion, The Blade of Galadriel Story Expansion, The Desolation of Mordor Story Expansion and Gold War Chest.
Go behind enemy lines to forge your army, conquer Fortresses and dominate Mordor from within. Experience how the award-winning Nemesis System creates unique personal stories with every enemy and follower, and confront the full power of the Dark Lord Sauron and his Ringwraiths in this epic new story of Middle-earth.
In Middle-earth: Shadow of War, nothing will be forgotten.
Il y a 1 offres de 37.99
€
à 37.99
€
Magasin
Livraison
Prix

Acheter
Ce produit est pour
Achetez-le à partir de 37.99
€
Derniers Articles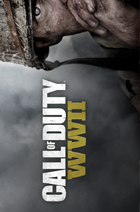 Acheter moins cher une Clé CD (CD-Key) de CoD: WW 2
Où acheter CoD: WW 2 CD Key (Clé CD)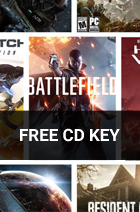 Gagnez des Clés CD (CD keys) GRATUITEMENT avec SmartCDKeys.com
SmartCDKeys offre des Clés CD (CD keys) gratuites
Comparez et trouvez les prix des Clés CD (CD Key) à bas prix
SmartCDKeys dispose des prix les plus bas.