ACHETERMicrosoft Access 2021 CD Key Official Web
You can create and share a database quickly with Access 2021. It is simple to build and organise your data since Access takes care of the rest using the information you provide. Your data is placed into the desired format through reports and queries, ensuring that your apps continually appear fantastic.
Adding tables requires less clicks.
To add tables to relationships and queries, use the Add Tables task pane, which is always available as you work.
Observe your database items.
The active tab is always visible, rearranging tabs is simple with a drag, and closing database objects only requires a single click.
Relink, refresh, or delete connected tables.
A central area for seeing and controlling all data sources and linked tables in an Access database is the updated Linked Table Manager. You might need to refresh, relink, locate, amend, or delete related tables from time to time. This is due to modifications made to the table name, structure, or location of the data source.
A more precise data format is Date/Time Extended.
In order to improve SQL syntax compatibility and boost accuracy and degree of detail in records that include dates and times, the DateTime2 data type has been added to Access.
The DateTime2 data type has a wider date range (from 001-01-01 to 9999-12-31) and more precise time specifications (nanoseconds, rather than seconds).
Dark theme assistance
For individuals who prefer a gentler approach to high-contrast pictures, the dark gray and black themes are ideal.
Upgrades to SQL View
For large statements, specifically, the Search and Replace dialog box in SQL View may be used to search for and replace text.
Query Designer improvements
For table items, we've provided fresh time-saving choices. Right-click on the Query Design View and choose Open, Design View, or Size to Fit.
The Relationships Window has been improved
Use the mouse scroll wheel to quickly change the table's size to display more fields and relationships, pick a subset of tables and relationships, and scroll both horizontally and vertically.
Choose the ideal color.
We've introduced a new input area for Hex color values to the Colors dialog based on your suggestions. There is no need to take the time to convert Hex color values to RGB color values.
Apparaissent maintenant tous les magasins et toutes les méthodes de paiement (choisissez un paiement pour voir les prix avec les commissions éventuelles).
Il y a 3 offres de
$
8.61 à
$
23.72
Ce produit est pour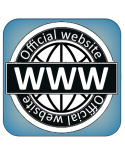 L'historique des prix
TRUSTPILOT - 4.6⭐ / 5
Avec un avis positif, vous pouvez faire grandir notre site. Si nous grandissons, nous offrirons plus de remises, des clés CD gratuites et nous améliorerons également notre service. Si vous souhaitez nous dire quelque chose, contactez-nous sur les réseaux sociaux.