ACHETERMicrosoft Access 2016 CD Key Official Web
You've found the ideal site if you're seeking for software that makes developing desktop databases simple and successful. You may quickly and simply construct database apps in your browser using Microsoft Access 2016 as a tool. Also, you don't need to worry about the security of your data or information because it is automatically saved in SQL databases, which increases their security and makes it simple for you to share your application. With Access 2016, take better control of your company.
TellMe Box offers straightforward commands and operations.
You probably see a little text box on the ribbon after opening Microsoft Access 2016 for the first time. What do you wish to accomplish is written in the text field. The major goal of this was presumably already clear to you. Here, you may type in phrases or terms that are relevant to what you want to achieve, and you'll be instantly directed to features that can make your dream come true. This is a terrific approach to access tools and functions quickly or finish tasks. For instance, if you type "Filter" in the TellMe area, you will get all the features, tools, and choices associated with the filter.
New themes and styling
As soon as Microsoft Access 2016 launches, you'll also discover that you have the option to switch themes. There are now two Office themes available that you may use with the Access app. Access 2016 may be made to seem white or multicolored. Choose a new theme from the drop-down menu next to Office themes in File> Settings> General to access this functionality.
improved data handling owing to templates
To manage and arrange your data, you can utilize desktop database templates. The most widely used templates in Microsoft Access 2016 have been updated to have a more contemporary appearance. After opening your own copy of Microsoft Access 2016, select File > New. From there, you may search for Task Management, Students, Contacts, Resource Tracking, or Event Management.
simple data export to Excel
A built-in function in Microsoft Access 2016 makes it simple to generate a list of all the data from a database in Excel. The Table Reference Manager dialog box makes this simple to implement. Go to External Data > Table Reference Manager to access this capability. From there, you can choose which associated data sources to export to Excel by clicking the Export Excel button.
Apparaissent maintenant tous les magasins et toutes les méthodes de paiement (choisissez un paiement pour voir les prix avec les commissions éventuelles).
Il y a 1 offres de
$
8.69 à
$
8.69
Ce produit est pour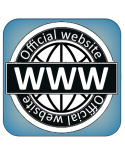 L'historique des prix
TRUSTPILOT - 4.6⭐ / 5
Avec un avis positif, vous pouvez faire grandir notre site. Si nous grandissons, nous offrirons plus de remises, des clés CD gratuites et nous améliorerons également notre service. Si vous souhaitez nous dire quelque chose, contactez-nous sur les réseaux sociaux.