Mafia III (3) - Digital Deluxe (Xbox One)
Includes 2 items: Mafia III and Season Pass.
A new iteration of Mafia is quickly approaching as Mafia III will soon make its way into households around the world. Players will be taken back to the world of New Bordeaux, 1968.
Play as Lincoln Clay, who is out to get revenge on the Italian Mafia for murdering his family. Don't miss out on the action from the award winning Mafia series. Mafia III, ahead of its release has already garnered accolades at PAX East and E3 and more is sure to come!
Features
IMMERSE YOURSELF IN NEW BORDEAUX - Every version of the game brings in a new year and location. This time, you're thrown into the scenery of New Bordeaux in 1968. Discover the city, heavily based on New Orleans, including the city center itself and the characteristic bayou.
SOLDIER ON AS LINCOLN CLAY - Lincoln Clay has just returned from Vietnam and you will be put into his shoes from the very start. Discover the hardships he's gone through and help him get his revenge on those that harmed him and his family. Build a new family as you discover what New Bordeaux has in store for you.
A SOUNDTRACK FOR THE AGES - Other than fantastic gameplay and a great storyline, the music has been revamped as well. New Orleans is known for its great music and New Bordeaux can be no different. 2K Games have indicated that some of the best music from the sixties has already been licensed.
Ce produit est pour
Achetez-le à partir de 24.97
€
Derniers Articles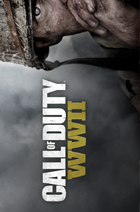 Acheter moins cher une Clé CD (CD-Key) de CoD: WW 2
Où acheter CoD: WW 2 CD Key (Clé CD)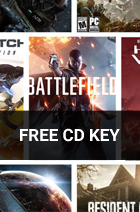 Gagnez des Clés CD (CD keys) GRATUITEMENT avec SmartCDKeys.com
SmartCDKeys offre des Clés CD (CD keys) gratuites
Comparez et trouvez les prix des Clés CD (CD Key) à bas prix
SmartCDKeys dispose des prix les plus bas.