ACHETER The Escapists 2 - Season Pass CD Key Steam
STOP! Yes, you there. You are under arrest on suspicion of escaping from prison! You have the right to remain silent and no right to go and enjoy The Escapists 2 Season Pass. Including three of the series most notorious prisons like Dungeons & Duct Tape, Wicked Ward and Big Top Breakout!
Features:
What possessed the guards to lock you up in an abandoned hospital ward? Things are getting scary, but fear not, escaping is sure to lift those spirits! This haunting and daunting prison will test even the most seasoned Escapists. Can you escape the undead guards, or will you stay locked in the spooky supernatural slammer?
It's time to put the whack in wacky in the craziest prison yet, wield a squirty flower as a weapon, juggle as a job and avoid those vicious guard poodles at all costs! You'll need your wits as escaping is no small feat and there's absolutely no time to clown around! Make your escape and make it quick…or face a life-time imprisoned in a traveling circus!
Hear ye, hear ye! For your crimes against the crown you have been sentenced to spend the rest of your days in the dungeon…Unless you can put the craft in crafty and unlock castle Locke! With a medley of medieval outfits, jobs and items, escape however floats your boat, along as it gets you over that dastardly moat!
Get access to exciting additional content for The Escapists 2 with the season pass. Test your escaping expertise by breaking out of three exhilarating new prisons with extra items, customisations and thrilling new ways to escape!
Note: The Glorious Regime prison is NOT included in the Season Pass.
Apparaissent maintenant tous les magasins et toutes les méthodes de paiement (choisissez un paiement pour voir les prix avec les commissions éventuelles).
Il y a 8 offres de $4.01 à $11.07
Derniers Articles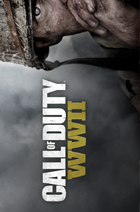 Acheter moins cher une Clé CD (CD-Key) de CoD: WW 2
Où acheter CoD: WW 2 CD Key (Clé CD)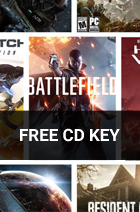 Gagnez des Clés CD (CD keys) GRATUITEMENT avec SmartCDKeys.com
SmartCDKeys offre des Clés CD (CD keys) gratuites
Comparez et trouvez les prix des STEAM Clés CD (CD Key) à bas prix
SmartCDKeys dispose des prix les plus bas.