ACHETERDisney Dreamlight Valley - Deluxe Edition (Argentina) (PC / Xbox One / Series X|S) CD Key XBOX LIVE
Disney Dreamlight Valley Deluxe Edition

The base game: Disney Dreamlight Valley,
All the exclusive cosmetic items from the Standard Founder's Pack - 9 decorative items, 3 motifs & 2 wearable items,
14,500 Moonstones - in-game currency,
These Moonstones can be used to activate the premium Star Path, granting extra rewards for 5 seasons,
Exclusive Deluxe Celestial Sea Turtle animal companion,
Exclusive Deluxe Clothing Set (5 wearable items),
Exclusive Deluxe Ears Headband & Jersey (2 wearable items),
Exclusive Deluxe Furniture Set (8 decoration items),
Exclusive Deluxe Wall & Floor Coverings (2 decoration items),
Exclusive Deluxe Design Motifs (3 motifs to use in the Touch of Magic tool).
Disney Dreamlight Valley is a hybrid between a life-sim and an adventure game rich with quests, exploration, and engaging activities featuring Disney and Pixar friends, both old and new.
Once an idyllic land, Dreamlight Valley was a place where Disney and Pixar characters lived in harmony—until the Forgetting. Night Thorns grew across the land and severed the wonderful memories tied to this magical place. With nowhere else to go, the hopeless inhabitants of Dreamlight Valley retreated behind locked doors in the Dream Castle.
Now it's up to you to discover the stories of this world and bring the magic back to Dreamlight Valley!
Discover the Secrets Of Dreamlight Valley
Free the Dream Castle from the insidious grip of the Forgetting, and unlock the unique Realms of well-loved Disney and Pixar characters. Each Realm has its own challenges, with puzzles to solve and friends to bring back to Dreamlight Valley. Free the Dream Castle from the Forgetting's grasp and unlock the Realms of great queens and kings such as Anna and Simba. Each Realm contains unique challenges with puzzles to solve in the quest to bring friendship back to the Valley.
You'll start your adventure in the Valley, but your journey will take you to infinity… and beyond! Explore what looms in the Forest of Valor and brave the deepest caverns as you take on challenges from iconic Disney and Pixar heroes and villains. Who knows who—or what—you might discover.
Forge friendships with Disney & Pixar characters
Garden with WALL•E, cook with Remy or kick back and fish with Goofy. What better way to collect, craft, and rebuild the Valley than with a friend! From beautiful princesses to nefarious villains, every Dreamlight Valley resident brings their own story arc, quests, and rewards. Meet up in daily hangouts and make friends with some of your favorite Disney and Pixar characters..
Restore the Valley to its former glory
Free the Valley from the grip of the Forgetting and return Dreamlight Valley to its former greatness by making it your own. In Dreamlight Valley, you can build the perfect neighborhood that is just for you with a fully customizable layout, creative landscaping, and thousands of decorative items.
Will you settle on the Beach next to Moana, or call Buzz Lightyear your next-door neighbor in the Plaza?
Express Your Disney Style
Bring out your inner princess, villain, or Disney bounder! Assemble unique outfits and decorate your home with thousands of fantastic items. Using the Touch of Magic tool, you can even create your own designs using Disney and Pixar decals!
With the in-game Camera, get ready to snap a sunset selfie with Rapunzel, a culinary creation with Remy or simply cherish a moment.
A Game In Constant Evolution
New content means that there's always something fresh to explore. Meet new characters in the Valley, check out the latest clothing and furniture collections in Scrooge's Store, and complete challenging in-game events! Be sure to dream your way back to Dreamlight Valley regularly to discover new adventures!
TRUSTPILOT - 4.6⭐ / 5
Avec un avis positif, vous pouvez faire grandir notre site. Si nous grandissons, nous offrirons plus de remises, des clés CD gratuites et nous améliorerons également notre service. Si vous souhaitez nous dire quelque chose, contactez-nous sur les réseaux sociaux.
Derniers Articles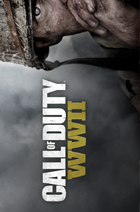 Acheter moins cher une Clé CD (CD-Key) de CoD: WW 2
Où acheter CoD: WW 2 CD Key (Clé CD)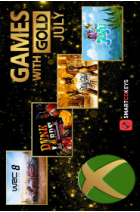 Annonce de nouveaux Games with Gold gratuits pour juillet 2020!
Games with Gold gratuits juillet 2020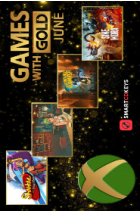 Annonce de nouveaux Games with Gold gratuits pour juin 2020!
Games with Gold gratuits juin 2020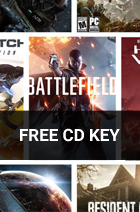 Gagnez des Clés CD (CD keys) GRATUITEMENT avec SmartCDKeys.com
SmartCDKeys offre des Clés CD (CD keys) gratuites
Comparez et trouvez les prix des STEAM Clés CD (CD Key) à bas prix
SmartCDKeys dispose des prix les plus bas.