ACHETERBayonetta Origins: Cereza and the Lost Demon (Switch) CD Key Nintendo
There there was a young witch by the name of Cereza.
She made a perilous trip into the forbidden Avalon Forest long before this student of the evil arts would eventually take the name Bayonetta. Cheshire, her first demon, was standing next to her and was in possession of Cereza's plush animal. Search the perilous woodland as both Cereza and Cheshire to find the strength to save Cereza's mother.
With Cheshire and Cereza, you may solve puzzles and ward off enemies.
No excellent narrative is without a lesson on cooperation. Cereza and Cheshire work together to combat faeries and solve mysteries in this story. To maneuver Cereza and manipulate her magic to bind adversaries, use the Left Joy-Con controller. Move Cheshire to slice and chew opponents with the Right Joy-Con controller.
Explore the picturesque Avalon Forest, which is reminiscent of a fairytale, and turn the pages of Cereza's tale.
The beastliness and beauty of Avalon Forest are equal. Every new section appears to have been meticulously painted by hand. In a storybook, the vividly painted pages tell the narrative in full narration. In this fantastical environment, make sure to pause and smell the roses, but don't linger too long—the forest has a thing with missing witches.
Apparaissent maintenant tous les magasins et toutes les méthodes de paiement (choisissez un paiement pour voir les prix avec les commissions éventuelles).
This product has no price comparison because it is sponsored
Magasin
Plate-forme
Prix

Acheter

Vous obtiendrez un compte Nintendo
Ce produit est pour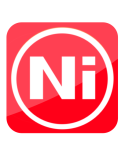 L'historique des prix
TRUSTPILOT - 4.6⭐ / 5
Avec un avis positif, vous pouvez faire grandir notre site. Si nous grandissons, nous offrirons plus de remises, des clés CD gratuites et nous améliorerons également notre service. Si vous souhaitez nous dire quelque chose, contactez-nous sur les réseaux sociaux.