Azur Lane Crosswave - Shiranui's Prized Goods Release Sale (DLC)
L'historique des prix
"You really are an idiot, wasting such precious resources on me…" - Shiranui
Shiranui can be one tough cookie… but don't let her get you down! With the Shiranui's Prized Goods Release Sale, you can grab all the essential resources to wreck any incoming schooners!
The Shiranui's Prized Goods Release Sale includes:
Twin 100mm (Type 98) Advanced AA Gun
Twin 127mm MK12 Advanced Dual Gun
Triple 155mm Advanced Mounted Gun
Sample Triple 152mm Main Gun T0
Sample Triple 203mm Main Gun T0
Sample Triple 150mm Main Gun (SK C/25) T0
Sample 381mm Mounted Gun T0
Sample Triple 410mm Mounted Gun T0
533mm Quintuple Advanced Homing Torpedo Mount
610mm Triple Advanced Torpedo Mount
533mm Quintuple Advanced Torpedo Mount
Twin 40mm Bofors STAAG Mk II T0
Twin 100mm High-Angle (Type 98) T0
Advanced Hawker Sea Fury
F4U (VF-17 "Pirate" Squad) T0
Advanced Fairey Firefly
SBD Dauntless (McClusky Division) T0
Swordfish (818 Squad) T0
Advanced Blackburn Firebrand
Advanced Aichi E16A Zuiun
Apparaissent maintenant tous les magasins et toutes les méthodes de paiement (choisissez un paiement pour voir les prix avec les commissions éventuelles).
Il y a 3 offres de $0.56 à $2.18
Derniers Articles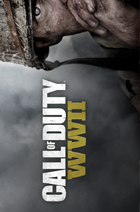 Acheter moins cher une Clé CD (CD-Key) de CoD: WW 2
Où acheter CoD: WW 2 CD Key (Clé CD)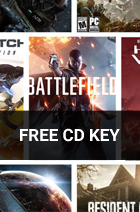 Gagnez des Clés CD (CD keys) GRATUITEMENT avec SmartCDKeys.com
SmartCDKeys offre des Clés CD (CD keys) gratuites
Comparez et trouvez les prix des STEAM Clés CD (CD Key) à bas prix
SmartCDKeys dispose des prix les plus bas.