Arizona Sunshine - Dead Man (DLC)
Welcome to the final days before the zombie apocalypse! Arizona Sunshine – Dead Man DLC drops you at an infested US missile base where you lead a frantic attempt to contain the expanding zombie outbreak.
Playing as Dockson, a US Army Special Forces corporal, the faith of the American Southwest rests in your hands as you fight to launch a nuclear-warhead loaded missile vital to stopping the spread of zombies. In the close-quarters of the missile silo, even the most veteran of Arizona Sunshine survivors need to stay alert to overcome the undead onslaught and complete the mission.

Arizona Sunshine - Dead Man DLC offers a host of blood-pumping VR content:
An all-new campaign mission taking place before the events of Arizona Sunshine
Online co-op functionality for up to two players
Support for two-handed mode
A range of difficulty degrees including the insane Apocalyptic Mode!
Six new Steam achievements spread across an infested missile silo
Three new weapons: A fully automatic submachine gun, a two-handed shotgun and a tactical handgun
New character customization options that carry over to the base game This content was copied from https://www.g2a.com/en/arizona-sunshine-dead-man-dlc-steam-key-global-i10000170658001. It is protected by copyright, all rights reserved. If you want to use it, you are obligated to leave the link to the original source.
Il y a 3 offres de 2.70
€
à 5.51
€
Ce produit est pour
Achetez-le à partir de 2.70
€
Derniers Articles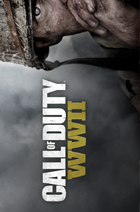 Acheter moins cher une Clé CD (CD-Key) de CoD: WW 2
Où acheter CoD: WW 2 CD Key (Clé CD)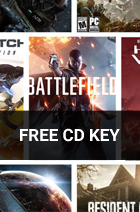 Gagnez des Clés CD (CD keys) GRATUITEMENT avec SmartCDKeys.com
SmartCDKeys offre des Clés CD (CD keys) gratuites
Comparez et trouvez les prix des Clés CD (CD Key) à bas prix
SmartCDKeys dispose des prix les plus bas.