OSTAA The Legend of Zelda: Twilight Princess HD (Wii U) CD Key Nintendo
When an evil darkness enshrouds the land of Hyrule, a young farm boy named Link must awaken the hero - and the animal - within! In The Legend of Zelda: Twilight Princess, Link's life takes a sudden and dramatic turn. Raised to be a wrangler, looking after the farm's animals, Link's adventure begins when he is ordered by the mayor to attend the Hyrule Summit. As he sets off, he is oblivious to the dark fate which has descended upon the kingdom
When he enters the Twilight Realm that has covered Hyrule, he transforms into a wolf and is captured. A mysterious figure named Midna helps him break free, and with the aid of her magic, they set off to free the land from the shadows. Link must explore the vast land of Hyrule and uncover the mystery behind its plunge into darkness. As he does, he'll have to solve puzzles, enlist the aid of friendly folk, and battle his way through dangerous dungeons. In the Twilight Realm, he'll have to use his wolf abilities and Midna's magic to bring light to the land.

On his quest, Link can ride into battle against troops of foul creatures with an incredible horseback combat system, then take on massive bosses that must be seen to be believed. Besides his trusty sword and shield, Link will use his bow and arrows, fight while on horseback, and use a wealth of other items, both new and old. During his journey through the shadowy land Link will also meet Zelda and many other characters; some familiar, some never seen before.

Viimeisimmät artikkelit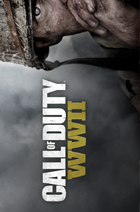 Mistä voi ostaa CD Key -avaimen pelille CoD: WW 2
Osta halpa CD Key -avain pelille CoD: WW 2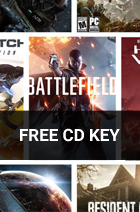 Voita ILMAISIA CD KEY -TUOTEAVAIMIA osoitteessa SmartCDKeys.com
SmartCDKeys antaa kaikille ilmaisia CD Key -avaimi
Tee hintavertailua ja löydä halvat STEAM CD Key -tuoteavaimet
SmartCDKeys tarjoaa halvimmat hinnat.