COMPRAR Werewolf: The Apocalypse - Earthblood (Xbox One) CD Key XBOX LIVE
In the game Werewolf: The Apocalypse, the Garou (werewolves) were made to defend the earth from the cosmic forces that threaten to tear it apart. The Garou fight against the Wyrm, the destroyer. It is a struggle against nearly insurmountable odds, especially considering the rivalry between many tribes. These rivalries make it almost impossible for the werewolves to present a unified front against a cosmic force that pervades reality.
From this morass of hatred and mutual betrayal, there is little hope that the Garou can emerge triumphant against a foe so well armed as the Wyrm. The Wyrm promises money, power, sex, and whatever else the heart desires to its followers while the Garou receive no reward for their striving. It drives them deeper and deeper into despair, or into betrayal so deep that they choose to serve the Wyrm instead.
Estás viendo todas las tiendas y todas las formas de pago. Algunas tiendas pueden cobrar comisiones de pago.
Hay 1 ofertas desde
$
40.96 hasta
$
42.23
Tienda
Plataforma
Precio

COMPRAR

You will get an Xbox Account
El producto se activa en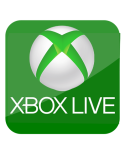 Historial de precios