COMPRARVictoria 3: Voice of the People (DLC) CD Key Steam
This first immersion pack for Victoria 3 allows players to relive the pivotal political events of the 19th century. Voice of the People, which is based on the conflicts between reformists, reactionaries, and revolutionaries throughout history, places you in the center of political crises as charismatic historical figures vehemently advance their causes.
Approximately 60 New Historical Agitators
Over 60 new real-world personalities battling for their ideals in your country are included in the new Agitator system, which brings history to life. Famous historical characters, such as the fiery American abolitionist John Brown, the German Socialist Rosa Luxembourg, and the tenacious Italian nation-builder Giuseppe Mazzini, may visit your nation to establish their own power base and push for reforms that may aid or obstruct your present objectives.
unique interactions with agitators
Co-opt Agitators into your state by giving them control over soldiers or making them the head of a certain interest group. Or, if you'd rather, send the troublemakers who are destroying your peaceful nation into exile. You may even accept exiles from other societies to pursue their causes in your friendlier culture, giving you an advantage in advancing changes.
France's Dramatic History
The history of France under the reign of Queen Victoria 3 is one of upheaval and adventure, from the House of Orleans through the Second Bonaparte Empire to the Third Republic. With a slew of fresh incidents, choices, and diary entries that chronicle the tale of one of the most influential and powerful empires of the century, watch as this thrilling history comes to life. Choose the rightful monarch of France, assert French rights in North Africa, or pursue an aggressive approach there.
Fresh Art
With the aid of a new paper map and an interface with an art nouveau theme, you may now plan your industrial and military growth in the opulent drawing rooms of government. France now has modern architecture art. Many characters and cultures receive new uniforms and attire to better portray the time. Revolutionary Interest factions have distinctive on-map animations to highlight which factions are posing a danger to your authority.
Estás viendo todas las tiendas y todas las formas de pago. Algunas tiendas pueden cobrar comisiones de pago.
Hay 13 ofertas desde
$
11.37 hasta
$
44.25
El producto se activa en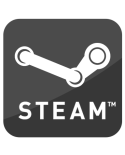 Historial de precios
TRUSTPILOT - 4.6⭐ / 5
Con una reseña positiva, puede hacer que nuestro sitio crezca. Si crecemos, ofreceremos más descuentos, CD Keys gratis y también mejoraremos nuestro servicio. Si quieres contarnos algo, contáctanos en las redes sociales.