COMPRARTwo Point Campus: School Spirits (DLC) CD Key Steam
Welcome to Lifeless Estate, where indications of undead life have broken the usually gloomy calm. The new residents are agitated souls who use a lot of weeping and ectoplasm liberally. These days, nobody understands how to pass away gracefully. Where is the nuance? These are the risks of launching into anything blindly, including death.
The estate needs your assistance to have a new start in the afterlife after being haunted by unwanted and undead souls.
WHAT'S INCLUDED
A New Campus Location
2 New Courses
2 New Fully Animated Classrooms
2 New Student Archetypes
A New Challenge Mode Level
And Lots Of New Items
NEW LOCATION

Deathly Estate

Even if the lawn lacks color and the surfaces seem weirdly sticky, ghosts are ultimately to blame for all of the issues. Possession might be compared to nine tenths of its shortcomings. I've said it; there.
Lady Lifeless, the last heir to the estate, intended to spend her golden years reading and floating elegantly across the garden. Instead, nasty spirits with much worse table manners frequently interrupt her ability to get any sleep.
Take on the ghostly pest issue, discover what it means to be dead, and assist the estate in returning to a peaceful slumber.
NEW COURSES

Unusual Object Detection
The presence of ghosts was a topic of discussion in the County for a while. Science has long since settled this issue: ghosts are a true and significant annoyance. The regrets and hatred of vengeful spirits cannot be erased, but you may now bottle them up—sort of like they did.
Student Spirit
It's not as simple as everyone makes it out to be to be dead. When you have questions that might affect your life and death, it's difficult to find calm. "Where am I?" "Why did I say that at 24?" "Did I leave the oven on?" and similar questions. Thankfully, in Two Point County you can learn everything, including how to die.
ALSO

Expulsion Ceremonies - Have students perform an Expulsion Ceremony to expel any unpleasant spirits from a new place that will be used for campus building.
Hauntings - Certain spirits may prowl a particular room, inflicting needless anguish on the students. A brand-new Challenge Mode level - train janitors and de-haunt rooms to capture as many ghosts as possible in a year-long war with the dead. Send in your dependable trained janitors to de-haunt the room and capture the ghost.
Estás viendo todas las tiendas y todas las formas de pago. Algunas tiendas pueden cobrar comisiones de pago.
Hay 6 ofertas desde
$
5.43 hasta
$
14.31
El producto se activa en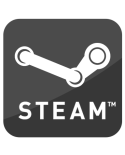 Historial de precios
TRUSTPILOT - 4.6⭐ / 5
Con una reseña positiva, puede hacer que nuestro sitio crezca. Si crecemos, ofreceremos más descuentos, CD Keys gratis y también mejoraremos nuestro servicio. Si quieres contarnos algo, contáctanos en las redes sociales.