Shame Legacy is a first-person survival horror game that takes place in a deserted cult community of the 19th century. You sneak about and try to get away from the situation. You learn your place in the world by putting its pieces. Meanwhile, a sinister threat is building above...
CONQUER THE HUNT
If you find yourself in a former version of an anger management convention and wake up disoriented, you'll soon understand that: There is a hunt going on, and you are the target.
It appears that your family's history has finally come up with you, but perhaps not in the way you had anticipated. Not all heirs receive luxury vehicles or boats.
USE YOUR STEALTH AND WIT
Moving stealthily and avoiding detection is essential if you want to learn the truth. The townspeople are actively searching for you in all directions. They can move with lightning speed if they detect your presence.
Puzzle solving is a great way to put your mind to use. So, too, will your cane, which doubles as a weapon against villager attackers. Eco-friendly asset maximization, for sure.
DO NOT FRET
If you are quick enough and composed enough, being discovered is not catastrophic. The village physician would be quite critical of your current state of health and ability to handle stress, given that you just woke up. Even if you feel like you're on the brink, help is around. This is not a commercial for drugs.
Features:
Scenery that looks and feels like it was shot in the 18th century countryside.
The plot was inspired by true events and focuses on an individual's sense of right and wrong.
Sneak around quietly and stay out of people's way. They want to find you.
In the event of being discovered, take immediate action and either fight or flee for your life.
Using your cane scepter, you must solve puzzles and progress through the levels.
The barrier to admission is low because there is just one, moderately challenging setting.
Estás viendo todas las tiendas y todas las formas de pago. Algunas tiendas pueden cobrar comisiones de pago.
Hay 1 ofertas desde
$
9.18 hasta
$
9.76
Tienda
Plataforma
Precio

COMPRAR
El producto se activa en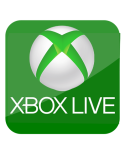 Historial de precios
TRUSTPILOT - 4.6⭐ / 5
Con una reseña positiva, puede hacer que nuestro sitio crezca. Si crecemos, ofreceremos más descuentos, CD Keys gratis y también mejoraremos nuestro servicio. Si quieres contarnos algo, contáctanos en las redes sociales.