Era of railroads

All aboard Railway Empire 2's fast train to fame and fortune! Put on the hat of a cunning businessman, take control of a modest railroad firm in the early 1800s, and make steam engines the backbone of the economy. As you connect towns and businesses with an ever-expanding network of train lines, bridges, and tunnels, your firm will grow to be the largest railway corporation on the continent, giving you an advantage over your rivals. You may choose between 60 renowned steam engines that are pulling both freight and passengers as they usher in a crucial period of history during the Industrial Revolution.
Create the ideal rail system.
The maps in Railway Empire 2 are larger, more complex, and more dynamic than ever. Two enormous, expansive maps cover the whole US and continental Europe, while other detailed maps concentrate on certain sections of each continent. As you drive the economy and contribute to the urban expansion, improved track construction lets you concentrate on the crucial choices. Automatic signal placement is available, bridges can support up to four tracks, and expandable railway stations can now accommodate up to eight tracks.
A comprehensive gaming world
Choose from six distinct personalities, each having their unique strengths and limitations, to run your railroad. If you want a challenge, try one of the 14 distinct situations or one of the 5 campaigns. You may create the ideal rail network in construction mode or choose your own difficulty in the completely customizable Free Play mode. Even better, you may get on one of your trains and ride along while taking in the vista as the iron horse roars along the rails.
Features
Build a massive railway empire from beginning in 1830 at the birth of the railway era while selecting from 60 authentic locomotives that may be personalized with your desired colors and corporate initials.
a vast setting: a highly detailed game world that spans the entirety of the US and Europe on a single map, as well as additional in-depth regional maps dispersed throughout the US and Europe.
Endless Possibilities: Choose how you want to play from the 14 scenarios, the customisable free play mode, the peaceful building mode, and co-op multiplayer for up to 4 people managing the same railway company. The five episode campaign is set in famous locations of Europe and the US.
Track building has been improved, making it simpler than ever to lay lines thanks to automatically placed signals, bridges that can support up to four tracks, train stations that can handle up to eight tracks, and new station attachments that let you personalize your stations. As your tracks pass through mountains, valleys, and plains, the terrain adjusts to the structure of your tracks.
Take in the view: From the interior of the wagons or the front seat in the steam engine's driver's cabin, passengers on your train may observe the passing scenery as they go along the track.
Estás viendo todas las tiendas y todas las formas de pago. Algunas tiendas pueden cobrar comisiones de pago.
Hay 1 ofertas desde
$
4.85 hasta
$
5.39
Tienda
Plataforma
Precio

COMPRAR
El producto se activa en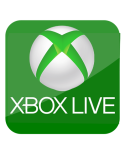 Historial de precios
TRUSTPILOT - 4.6⭐ / 5
Con una reseña positiva, puede hacer que nuestro sitio crezca. Si crecemos, ofreceremos más descuentos, CD Keys gratis y también mejoraremos nuestro servicio. Si quieres contarnos algo, contáctanos en las redes sociales.