Planet Zoo's Desert Animals Pack is here, and they're not messing around! Welcome these eight magnificent new species to your zoo and learn about the miraculous fauna of the world's dunes, deserts, and dry plains.
The rocks, ridges, and sandy dunes of Earth's parched plains, sun-baked steppes, and harshest deserts are home to these magnificent creatures, including seven habitat species and one display reptile. The dromedary camel, the dama gazelle, and the African crested porcupine are just a few examples. The Arid Animal Pack not only includes these one-of-a-kind creatures, but also a brand-new challenge scenario in which wealthy socialite Tiffany Summers enlists your aid in establishing an astonishing new zoo in the heart of the Arabian Desert.
EIGHT AMAZINGLY NEW SPECIES
Look beyond the haze of the heat to see eight fantastic new species. Here we meet the dromedary camel, the African crested porcupine, the addax, the Somali wild ass, the black rhino, the sand cat, the dama gazelle, and the secretive desert horned viper. As you create dazzling environments that mimic the bright climes of their original regions, you may sit back and watch as your guests gape in awe at your wonderful new species.
NEW ANIMATIONS
Take pleasure in seeing the new additions to your zoo as they adapt to their new environment. The dromedary camel is a proud animal that has been known to spit at people who get too close to it, so be sure your guests know to keep their distance. You may also see the adorable sand cat, one of the tiniest animals in the Planet Zoo collection. The elusive African crested porcupine enjoys digging and exploring its home, but may raise its spectacular quills if feeling wary, while the curious housecat may find new and interesting uses for enrichment items like the Rubbing Pads and Cardboard Box. Listen to the braying of the Somali wild asses as they run around communicating with one another. To watch these magnificent animals flourish in your care, pay close attention to their requirements and provide for them accordingly.
FANTASTIC NEW SITUATION
Can you handle the intensity? For this new campaign scenario, you and your favorite protege, Tiffany Summers, will travel to the barren wastes of the Arabian Desert. She has recently inherited a large piece of property from her father and is confident in her abilities to develop it into a world-class zoo. Assist her in planning the grand inauguration of her park and the accompanying celebration.
Estás viendo todas las tiendas y todas las formas de pago. Algunas tiendas pueden cobrar comisiones de pago.
Hay 14 ofertas desde
$
3.74 hasta
$
10.96
El producto se activa en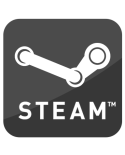 Historial de precios
TRUSTPILOT - 4.6⭐ / 5
Con una reseña positiva, puede hacer que nuestro sitio crezca. Si crecemos, ofreceremos más descuentos, CD Keys gratis y también mejoraremos nuestro servicio. Si quieres contarnos algo, contáctanos en las redes sociales.