Canine utopia, please accept my greetings!
In Little Friends: Puppy Island, you'll go on an awesome trip with a pack of adorable puppies. On your very own un-paw-gettable tropical island trip, you will discover intriguing areas, dig for secret riches, construct and grow your vacation resort, and meet a plethora of adorable tiny companions to care for.
Discover a paradisiacal island full with cute pups, and spend time getting to know and caring for them.
Find intriguing, hidden riches as you uncover and explore 8 unique places.
You may make a new best buddy in one of more than 140 possible Shibas, Labradors, Corgis, Huskies, Pugs, and other puppy breeds.
Create a perfect home for your dog. Locate prime spots for brand-new accessory stores and amusement nodes to be built.
Take your pups for walks, give them food and water, and play with them!
Improve your dog's attributes including intelligence, sociability, and obedience through training.
There are more than three hundred and fifty dog accessories available for purchase.
Kids Have a Great Time Together!
Get ready to go on a brand-new journey that will expand your knowledge of caring for puppies. Take your new Little Friends on an adventure through a paradisiacal island, where you may visit fascinating new places and uncover hidden riches.
Take a trip to Puppy Island!
A puppy-filled island awaits you and your furry friend on an exciting journey. Explore pristine coastlines, towering mountains, and cherry blossom havens. In what ways will your journey surprise you?
Make some puppy friends!
Meet and make friends with nine distinct canine varieties to pick the best travel companions for you. You can find fresh puppies to bring home and care for while out on walks. Use the game's camera to capture everlasting moments.
Create a Paradise on Earth for Puppies!
Explore the island, collect materials, and build fun new sites with your canine companions. There is a wide variety of dog-related establishments that you and the locals may construct, from puppy spas and puppy schools to frisbee parks and accessories stores.
Get some Puppy Love!
Give your dogs the care they need before sending them on an adventure: brush, wash, feed, and play with them. Level up your pet's obedience, agility, endurance, and other attributes to unlock new and interesting regions of the island.
Accessorize Your Dog!
There are more than three-hundred and fifty different brightly colored clothes and accessories from which to select for your pet. You may give your dog whatever kind of outfit or hairstyle you choose, from a tiara and dress to a mohawk and sunglasses.
Estás viendo todas las tiendas y todas las formas de pago. Algunas tiendas pueden cobrar comisiones de pago.
Hay 3 ofertas desde
$
31.51 hasta
$
34.77
El producto se activa en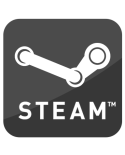 Historial de precios
TRUSTPILOT - 4.6⭐ / 5
Con una reseña positiva, puede hacer que nuestro sitio crezca. Si crecemos, ofreceremos más descuentos, CD Keys gratis y también mejoraremos nuestro servicio. Si quieres contarnos algo, contáctanos en las redes sociales.