Immortals of Aveum
Prepare for an extraordinary adventure in Immortals of Aveum, a captivating single-player shooter that combines magic-based combat with a war-torn world. Immerse yourself in the narrative-driven FPS game crafted by Ascendant Studios, where rich lore intertwines with intense combat, offering an immersive experience for daring players seeking an epic journey. Take control of Jak, as he unexpectedly discovers his latent magical abilities and is thrust into mankind's unending struggle for control over magic. Guided by the wise Grand Magnus Kirkan, you join the ranks of the elite battlemages known as the Order of the Immortals. Engage in a relentless battle to end the Everwar, a sweeping conflict between the nations of Lucium and Rasharn, as they vie for dominion over the magical energies permeating the land. Immortals of Aveum Steam key invites you to experience a world that transcends imagination, immersing you in a tale that will leave an indelible mark on your gaming journey.
Immortals of Aveum game features
Immerse yourself in the extraordinary features of Immortals of Aveum:
Be The Battlemage. Embark on an awe-inspiring journey as you step into the shoes of Jak, an exceptional Triarch Magnus, and join the revered order of Immortals, the valiant defenders of Lucium;
Master Your Magic. Immerse yourself in a lightning-fast and seamless first-person combat experience centered around the art of spellcasting. Discover the joy of mastering intricate spell chains and executing perfectly timed counters, as strategic prowess is richly rewarded in this captivating world of magic-infused battles;
Unleash Your Arsenal of Spells. Unlock and enhance a vast arsenal of over 25 spells and 80 talents. Delve deeper into the realms of magic as you discover, upgrade, and craft an extensive array of mystical gear, allowing you to tailor your playstyle and forge synergies across the three awe-inspiring forces of magic;
Save a World on the Edge of Abyss. In a race against time, Jak and the esteemed Immortals of Lucium must delve into the enigmatic secrets of Aveum's history, for only by unraveling its mysteries can they grasp a glimmer of hope to rescue its imperiled future;
Cheap Immortals of Aveum price.
Colors of Magic
As Jak, you embrace your role as a Triarch Magnus, a formidable battlemage capable of harnessing the powers of all three colors of magic. Red Magic grants concussive blasts, Green Magic unleashes rapid-fire barrages, and Blue Magic delivers precision from afar, ensuring that combat is fast-paced, fluid, and exhilarating. Unleash devastating combinations of spells, strategizing your way through encounters with relentless enemies. But your magical prowess extends beyond the basics. As a skilled Magnus, you possess the ability to conjure protective shields, hover across the battlefield, and manipulate the environment to your advantage, all while maintaining your offensive capabilities. Combine these techniques to unleash devastating effects upon your foes. And when faced with overwhelming odds, channel your magic into an ultimate spell that will leave your enemies in ruins. Immerse yourself in a mesmerizing world where magic and mayhem intertwine, and embark on an epic adventure that will push the boundaries of your skill and imagination. Will you rise to the challenge and become the savior that Aveum desperately needs? Unleash your deadly spellcasting prowess and discover the true power of an immortal mage with Immortals of Aveum Steam key!
Estás viendo todas las tiendas y todas las formas de pago. Algunas tiendas pueden cobrar comisiones de pago.
Hay 1 ofertas desde
$
56.26 hasta
$
62.51
Tienda
Plataforma
Precio

COMPRAR
El producto se activa en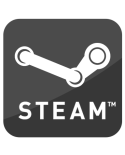 Historial de precios
TRUSTPILOT - 4.6⭐ / 5
Con una reseña positiva, puede hacer que nuestro sitio crezca. Si crecemos, ofreceremos más descuentos, CD Keys gratis y también mejoraremos nuestro servicio. Si quieres contarnos algo, contáctanos en las redes sociales.