Adventure tactics in a grim fantasy environment
Take the helm as the Tribe of the Dawn's members travel far into forbidden territory. Complete objectives that have a profound influence on your character, your wellness, and the future of your town. In a bleak fantasy world influenced by Slavic tradition, make sure your population survives.
A novel city-building game with survival features
Build walls and other constructions as you expand your gord from a small village to a powerful stronghold. Expansion won't be simple, though! The nearby forests are home to hostile tribes, horrifying beasts, and unexplained abilities that pose a continual threat to your community.
Numerous different quests
The varied tasks in Gord will need you to leave the boundaries of your community, either to avert disaster or to attend to a personal issue of one of your citizens. While side tasks and chance encounters will send you into the woods to hunt down mythical animals, learn Ancients secrets, or defeat a deadly plague, the Scenario's primary objectives will direct your adventure. Take nothing for granted.
scenario customization and procedural generation
Set the scene by selecting from a variety of Scenario choices, then attempt to prevail. The majority of things can be changed, so go easy or make an impossible task! Select from a range of primary goals, level size, raid intensity, game atmosphere, enemy kinds, beginning materials, and even weather severity. You may also choose from a number of primary goals. Naturally, don't overlook the Horrors.
Strong mental health systems
In Gord, population health is essential for survival. Every facet of your settlers' life, such as disease, starvation, and the loss of family members, can have an effect on each subject's level of sanity. Keep a constant check on them since if a subject's sanity deteriorates, they may experience a breakdown or perhaps attempt to escape your reign.
Release mighty incantations
If you make the gods happy with your prayers, they can grant you access to their magical powers. Regardless of their offensive or defensive nature, all incantations work to swing the balance of combat in your favor. Gain control of menacing animals, hide places from your adversaries, or unleash an evil wrath on anybody who dared to stand in your way.
Discover the wonders of the world with The Chronicle.
The Gord universe, which combines dark fantasy and authentic Slavic folklore, is explained in the Chronicle. Devoted players will have an added difficulty of discovery thanks to the pages torn from The Chronicle that will be dispersed across the game's environments. It will be able to learn more about the Gods' beginnings, historical factions, and the mystical Whisperers by collecting as many pages as you can.
Estás viendo todas las tiendas y todas las formas de pago. Algunas tiendas pueden cobrar comisiones de pago.
Hay 12 ofertas desde
$
15.69 hasta
$
47.55
El producto se activa en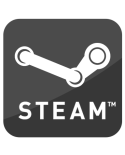 Historial de precios
TRUSTPILOT - 4.6⭐ / 5
Con una reseña positiva, puede hacer que nuestro sitio crezca. Si crecemos, ofreceremos más descuentos, CD Keys gratis y también mejoraremos nuestro servicio. Si quieres contarnos algo, contáctanos en las redes sociales.