COMPRAR Empire of Sin - Expansion Pass (DLC) CD Key Steam
Empire of Sin is a new strategy game brought to you by Romero Games and Paradox Interactive that puts you at the heart of the ruthless criminal underworld of 1920s Prohibition-era Chicago. Slip into the shoes of one of the fourteen real and historically inspired mob bosses such as Al Capone, Stephanie St. Clair, or Goldie Garneau and assemble a rag-tag gang, build and manage your criminal empire, and defend your turf from rival gangs. It's up to you to hustle, charm, and intimidate your way to the top and do whatever it takes to stay there - break a leg!
Empire of Sin - Expansion Pass includes
Empire of Sin Expansion 1
Empire of Sin Expansion 2
Empire of Sin Expansion - Al Capone's Fur Coat
This content was copied from https://www.g2a.com/empire-of-sin-expansion-pass-pc-steam-gift-global-i10000221288004. It is protected by copyright, all rights reserved. If you want to use it, you are obligated to leave the link to the original source.
Estás viendo todas las tiendas y todas las formas de pago. Algunas tiendas pueden cobrar comisiones de pago.
Hay 3 ofertas desde
$
25.21 hasta
$
44.68
El producto se activa en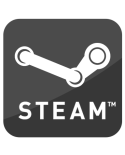 Historial de precios