In Osaka Bay, there's a mystery container ship. Its middle contains a cage where you will be tested on your combat prowess. Though you may be the strongest thus far, three new yakuza fighters with legendary status have just joined the arena! Can you emerge from the cage triumphant?
Delete your history to save your future.
Kazuma Kiryu was a renowned yakuza who, in order to keep his family safe, staged his own suicide and gave up his identity. He is currently being pursued by an enigmatic person who wants to force him to come out of hiding.
Kiryu, going by the moniker "Joryu," sets out on an engrossing action-packed story including jaw-dropping fighting in vivid settings populated with fascinating people and happenings.
ULTIMATE COMBAT INCLUDING TWO POWERFUL FIGHTING METHODS
In visceral melee battle, dynamically swap between the Agent and Yakuza fighting styles.
Use Kiryu's unmatched strength and skill to deliver ferociously violent attacks that will intimidate foes in true Yakuza fashion.
Alternately, step it up in the Agent fashion by striking opponents with lightning-fast accuracy and a variety of cutting-edge tools, such as electrified bound wires that may shock and then launch opponents into the air.
Utilize both approaches to strategically adjust to the circumstances and subdue swarms of adversaries.
INFINITE AMUSEMENT
The world offers a range of immersive activities, whether you're racing in the pocket circuit, enjoying a drink at the live-action cabaret club, fighting in the secret Battle arena, or learning a new karaoke song.
The more you explore and take in Sotenbori and Yokohama, the more an epic showdown pulls you in with exciting sub-missions from an intriguing informant named Akame.
El producto se activa en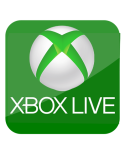 Historial de precios
TRUSTPILOT - 4.6⭐ / 5
Con una reseña positiva, puede hacer que nuestro sitio crezca. Si crecemos, ofreceremos más descuentos, CD Keys gratis y también mejoraremos nuestro servicio. Si quieres contarnos algo, contáctanos en las redes sociales.