Dr. Fetus' Mean Meat Machine features everything that makes Super Meat Boy games great, including challenging platforming and traditional puzzle-solving. Explore over a hundred puzzle levels set in gorgeous hand-crafted environments and loaded with clever traps and perils. A brutal boss encounter awaits you at the conclusion of each world, representing the pinnacle of difficulty.
You may solve puzzles in a new Puyo Puyo-inspired style while exploring environments from Super Meat Boy and Super Meat Boy Forever, such as the game's signature forest, the hospital, and the salt factory. Matching at least 4 clones of the same sort and making fantastic combinations isn't enough in Dr. Fetus' Mean Meat Machine, though; you'll also need to dodge dangerous dangers and traps like sawblades, rockets, and pendulums. It's an extreme and twisted take on the traditional puzzle genre.
The events of Super Meat Boy Forever directly precede Dr. Fetus' Mean Meat Machine. The evil Dr. Fetus has spent all of Super Meat Boy Forever studying Meat Boy so he can replicate his every move (did you see the cameras throughout the levels???). The only catch is that the DNA sample he has acquired isn't from a flawless specimen, therefore the clones produced are...not ideal.
But have no worry; Dr. Fetus has a remedy for this. In order to separate the useless clones from the useful ones, he sets up a series of brutal test chambers and begins putting all of his creations through them. The specimens don't resemble Meat Boy at first, but eventually they begin to take on that grotesquely endearing appearance that Dr. Fetus despises so much. The creation of flawless clones is imminent, and once that happens, who knows? Most likely, it has to do with slaughtering and torturing a large number of Meat Boys just for the fun of it.
Listen to the fantastic music by RIDICULON, which features unique remixes of Super Meat Boy Forever classics and new melodies, and take in the eye-catching environments and animations created by the original Super Meat Boy & Super Meat Boy Forever creators.
Features
There are more than a hundred levels, each with its own set of challenging puzzles and sometimes fatal traps.
Extraordinary boss battles that raise the stakes with new features
Unique gameplay that combines puzzles and action in a single package
Assist Dr. Fetus in developing the optimal Super Meat Boy clone!
Go back to the places you loved in Super Meat Boy and Super Meat Boy Forever.
Composed by RIDICULON, the original score features exclusive remixes by Super
Original music composed for Meat Boy games
Designed in tandem with Team Meat and the creators of the original Super Meat Boy
With 30 Achievements, you may put your talents to the test.
Estás viendo todas las tiendas y todas las formas de pago. Algunas tiendas pueden cobrar comisiones de pago.
Hay 1 ofertas desde
$
3.18 hasta
$
3.53
Tienda
Plataforma
Precio

COMPRAR
El producto se activa en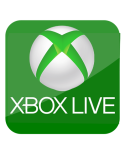 Historial de precios
TRUSTPILOT - 4.6⭐ / 5
Con una reseña positiva, puede hacer que nuestro sitio crezca. Si crecemos, ofreceremos más descuentos, CD Keys gratis y también mejoraremos nuestro servicio. Si quieres contarnos algo, contáctanos en las redes sociales.