The evil forces are undauntable and determined to take over the Sanctuary. Even though The Nephalems overcame and conquered them during the End of Days – by destroying Black Soulstone and the Prime Evil itself, servants of hell are coming back stronger as ever, with a pure bloodlust and determination to destroy the world of living that struggles to rebuild.
Sanctuary – believed to be created by the union of an angel and a demon is in unimaginable danger. The balance of power, the balance of good and angelic order will soon fall under the reigns of demonic power filled with greed, death and destruction.
Meet your makers, especially mother of all things and daughter of Mephisto – Lilith. The dark ritual of blood has been successfully executed meaning the dawn of new era of darkness and despair. The Lady of evil will lead the ultimate charge of dark forces. Are you up to the challenge? Or are you afraid of her relentless and boundless power?
Diablo IV is approaching us with its premiere. Now it's a great opportunity to pre-order it as its features promise a great, old-school Diablo experience that we all fell in love back in the days.
Do your best to make a successful cessation of upcoming darkness and explore new features of Diablo IV
Features:
Returning Hereos of Sanctuary - Appearing in all games – iconic Barbarian and Mage will be available for slaughtering fiends of hell. Shapeshifting and controlling the elements Druid makes his long-waited comeback.
Explore brutal, harsh and unforgiving world of Sanctuary controlled by demons, vengeful ghosts and spirits, brutal and vicious beasts, paranormal mutants and amalgams. This time our playable world is open and free to be explored. Divided by 5 different regions such as wasteland of Kehjistan or swamp region of Hawezar
Figure out deep and complex customization system enhanced with numerous talents, different skills, varying passives and take control over rune system
Seek and equip powerful ancient artifacts, hoard legendary loot, combine unique sets – all of these to become the ultimate evil-slayer
Rescue the world of Sanctuary with your friends in cooperative and mmo-like game style. Open-world bosses, global events, special raids – this is definitely a new approach to Diablo games
Upcoming new mechanics – one of them – evade – allows you to swiftly dodge the upcoming attacks or spells of your enemies
El producto se activa en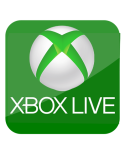 Historial de precios
TRUSTPILOT - 4.6⭐ / 5
Con una reseña positiva, puede hacer que nuestro sitio crezca. Si crecemos, ofreceremos más descuentos, CD Keys gratis y también mejoraremos nuestro servicio. Si quieres contarnos algo, contáctanos en las redes sociales.