Cities: Skylines II: Ultimate Edition gives you access to the base game, as well as the Expansion Pass.
This includes the San Francisco Set, Beach Properties Asset Pack (Q4 '23), two Content Creator Packs (Q1 '24), the Bridges & Ports Expansion (Q2 '24) as well as 3 Radio Stations paired with each release (Q4 '23, Q1 Q2 '24).
You can create anything you can imagine.
Build a city from scratch into the magnificent metropolis you've always imagined it might be. A structure of this magnitude is beyond your previous experience. Cities: Skylines II's world-building potential is unbounded because to the game's robust modeling and functioning economy.
Start building your metropolis by laying down the groundwork. Build the networks, roadways, and utilities that support daily activities. Everything depends on your decision.
It's up to you to decide the best strategy for your city's expansion. There are consequences to every choice. Is it possible to stimulate domestic production while simultaneously expanding exports? How can residential areas thrive without dampening activity in the city center? How will you keep the city's finances in check while yet providing for the wants and needs of its residents?
Your city is always bustling. The planet evolves with time, just like anything else that has life. Some shifts will occur gradually over time, while others will happen quickly and catch you off guard. Be prepared to take action when things don't go as planned, even when the seasons change and the days become shorter
With more and more Builders joining the game, there are more chances than ever to create a ground-breaking metropolis using modifications. In Cities: Skylines II, you can get them a lot simpler.
Cities: Skylines II, the most realistic and intricate city builder ever, challenges your imagination and resourcefulness to new heights. It motivates you to create the city of your dreams with its stunning, high-resolution visuals.
Extensive modeling
Because of artificial intelligence and complex economics, your actions will have far-reaching consequences. Keep it in mind as you plan, solve problems, and respond to upcoming changes, obstacles, and openings.
Massive in scope and potential
In Cities: Skylines II, your imagination is free to run wild. There has never been a better time to build to the heavens and cover as much ground as possible. After all, why not? You are your city.
Cities with a pulse
The choices you make now will determine the course of each citizen's life tomorrow. Follow the ups and downs of their lives, from love and loss to success and prosperity.
Changeable world
Select a map to modify the local weather. In the face of increased pollution, unpredictable weather, and seasonal problems, these are the natural forces you'll need to overcome in order to build your city.
El producto se activa en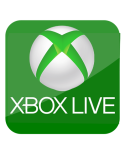 Historial de precios
TRUSTPILOT - 4.6⭐ / 5
Con una reseña positiva, puede hacer que nuestro sitio crezca. Si crecemos, ofreceremos más descuentos, CD Keys gratis y también mejoraremos nuestro servicio. Si quieres contarnos algo, contáctanos en las redes sociales.