Two servings of smacks in one!
The abrupt appearance of Justforkix, who has come seeking assistance, disrupts the modest country existence of Asterix, Obelix, and the other peasants. He discloses that Doublehelix, his father, is behind bars for a theft he did not commit.
The priceless golden symbol of the Roman legions, the Lutetia Eagle, has just been taken, and an innocent man has been arrested! Asterix requests Justforkix to remain safe in the community and swears to look into the matter. The two warriors from Gallic descent travel to Lutèce in order to obtain additional information from a friend who is reputed to be knowledgeable about the city's gossip and mysteries. Of all, without a good dosage of slaps along the way, they won't find the answers they need on their arduous quest!
Slap them all, Obelix and Asterix! 2 is a beat-em-up full of gore and a unique plot. Along the route, you'll stop at a lot of diverse locations, such Lutèce, the largest Roman camp ever, and neglected ruins in a dark woodland. A voyage to far-off places, full of varied settings, interspersed with a plethora of experiences, and, naturally, abundant in slaps! Complete with unique animated sequences that breathe life into the narrative!
Slap them all, Obelix and Asterix! With more adversaries and bosses, along with other new features and gameplay enhancements, 2 takes the battling to a whole new level. Asterix and Obelix have special skills that they may "charge," which makes them more effective in combat. They also have a deadly Ultimate attack and a Fury mode. Not to mention the potential for destroying certain environmental components and engaging in conflict with barrels or menhirs!
Romans and all other adversaries had best beware!
AMENITIES
Gorgeous, all-new levels that go from Lutèce to... the edge of the planet!
A plot with lots of twists and turns and action.
A brand-new Fury mode that can be used while fighting...
as well as a special Ultimate attack for every character.
There are new bosses and enemies to whack!
the capacity to eliminate specific environmental components.
characters and settings that are true to the comic books.
Play local cooperatively with two players.
A unique narrative using animated sequences.
Estás viendo todas las tiendas y todas las formas de pago. Algunas tiendas pueden cobrar comisiones de pago.
This product has no price comparison because it is sponsored
Tienda
Plataforma
Precio

COMPRAR

Obtendrás una cuenta de Nintendo
El producto se activa en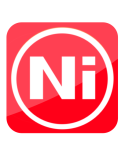 Historial de precios
TRUSTPILOT - 4.6⭐ / 5
Con una reseña positiva, puede hacer que nuestro sitio crezca. Si crecemos, ofreceremos más descuentos, CD Keys gratis y también mejoraremos nuestro servicio. Si quieres contarnos algo, contáctanos en las redes sociales.