Save our canine companions!
Your primary objective in the animal shelter will be to take care of, treat, and provide shelter for those who are in your charge. With the shelter, which will serve as a haven for any animal in need and undoubtedly aid in finding appropriate new owners, you will have enough of work to do. Remember that the pet and owner pairing must compliment one another. Your key objective? locating a good place for your dogs to live!
Take photos
Who doesn't enjoy snapping photos of their animals? We provide you access to a private photo studio where you may produce outstanding photo shoots. Use your imagination, experiment, and then decorate the shelter with the photographs. This will undoubtedly draw in more customers!
Ensure the welfare of your pets.
The lengthy adoption procedure might be difficult for your pets.
Keep an eye on their demands, including their desire to play and be loved as well as their hunger and health. Special name cards will undoubtedly be helpful. Their responsibility will be to communicate your children's present requirements.
Jolly them up
Remember! A happy pet is one that is having fun! You must ensure that your dogs receive the appropriate amount of daily amusement and exercise to keep them strong, healthy, and at ease since they will spend the most of their time at the facility in comfortable boxes. They will undoubtedly thank you with tremendous trust and a content muzzle if you pet them, give them food, or play with balls or lasers.
Everything is in its proper place.
A shelter is made up of several different structures in addition to boxes. We provide you control over the construction mode, so you may manage, purchase new structures, organize the ones you already have, and extend the region. Keep in mind that everything counts, including the distance between outlets. Prudently choose your course of action. You will ultimately be the one relocating your dogs throughout the shelter.
snazzy features?
Our wager in Animal Shelter is on innovation. Our solutions are unique and cannot be found in any other shelter. One illustration is the whole replacement of loud delivery vehicles by quick and silent drones. Not bad, huh? This is only one concept, but it will undoubtedly reduce stress in animals that dislike noise! Much more is included in our game!
Estás viendo todas las tiendas y todas las formas de pago. Algunas tiendas pueden cobrar comisiones de pago.
Hay 1 ofertas desde
$
2.93 hasta
$
3.25
Tienda
Plataforma
Precio

COMPRAR
El producto se activa en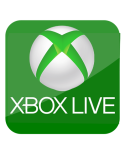 Historial de precios
TRUSTPILOT - 4.6⭐ / 5
Con una reseña positiva, puede hacer que nuestro sitio crezca. Si crecemos, ofreceremos más descuentos, CD Keys gratis y también mejoraremos nuestro servicio. Si quieres contarnos algo, contáctanos en las redes sociales.