Bright Falls, a tiny hamlet encircled by forest in the Pacific Northwest, is under danger due to a serial of ritualistic killings. Saga Anderson, a successful FBI agent known for cracking complex cases, shows here to look into the killings. When Anderson finds pages of a horror novel that are starting to come true around her, her case turns into a nightmare.
A lost writer named Alan Wake, imprisoned in a nightmare outside of our world, creates a horrific tale in an effort to change the world around him and free himself. Wake is attempting to maintain his sanity while defeating the devil at his own game while a terrifying terror pursues him.
The heroic adventures of Anderson and Wake are in two different realities, yet they are intertwined in a way that none of them can fully comprehend: they mirror, echo, and influence the worlds around them.
The mystical evil that overtakes Bright Falls as a result of the horror story corrupts the townspeople and poses a threat to Anderson and Wake's loved ones. Their defense against the darkness they encounter is light, which also serves as their shelter. Can they escape from a creepy horror narrative where all there are victims and monsters to become the heroes they need to be?
Uncover a Deadly Mysteries
A murder inquiry in a tiny village quickly turns into a terrifying adventure. Find out where the otherworldly darkness came from in this psychological horror thriller that's full with suspenseful surprises.
Play Using Two Characters
Witness the events from the perspectives of both Alan Wake's and Saga Anderson's stories. Alternate between Wake's frantic attempts to change his reality in an effort to escape the depths of the Dark Place and Anderson's life-or-death rush to solve the case.
Investigate Two Worlds
Discover two stunning yet dreadful worlds, each with a vibrant array of individuals and perilous perils. Learn about Cauldron Lake's breathtaking scenery and the charming communities of Bright Falls and Watery in the Pacific Northwest. Try to get away from the Dark Place's nightmare cityscape, which contrasts strongly.
Live Off of Light
Take on strong supernatural foes in frantic close combat with limited resources. Light is the ultimate weapon in the struggle against the darkness and will be your haven when foes attempt to overpower you. It takes more than just a gun to live.includes a coffee mug charm, a rocket flare, a first aid kit, and pills. Saga is spared from death by a fatal blow thanks to a coffee cup charm. When utilized, the charm permanently breaks. During the second quest, materials from the survival resource pack become available.
Estás viendo todas las tiendas y todas las formas de pago. Algunas tiendas pueden cobrar comisiones de pago.
Hay 3 ofertas desde
$
48.29 hasta
$
58.23
El producto se activa en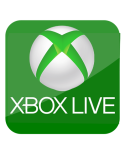 Historial de precios
TRUSTPILOT - 4.6⭐ / 5
Con una reseña positiva, puede hacer que nuestro sitio crezca. Si crecemos, ofreceremos más descuentos, CD Keys gratis y también mejoraremos nuestro servicio. Si quieres contarnos algo, contáctanos en las redes sociales.