In the Age of Wonders 4: Empires & Ashes expansion, combine magic and steel to build formidable weapons of war. Use the ruthless Reaver culture to terrorize the Godir's domains, and use weaponry and war engines to lay siege to cities. Discover the Seals of Power's mysteries to take control of the Astral Sea and strive for a different type of victory!
Reaver Traditions
In the Reaver society, where conquests and raids fuel industrial might, advance development at whatever cost. These skilled engineers have perfected the technique of fusing magic with technology to gain unmatched supremacy and power.
Bird Form
With the new Avian Form, which comes with a variety of attributes and customization possibilities, you can hatch your most cunning plan yet.
New Four Tone
Develop your anti-magic abilities, discover the transmutation mysteries, and assemble hordes of robots and automatons. Unleash enchanted mechanical marvels and take command of the battlefield like never before.
All-New Power Seals Victory Mechanic
Find the Seals of Power, take control over the Astral Sea's access, and hold onto them long enough to establish dominion over the realm in a beloved Age of Wonders victory condition!
Two brand-new missions
Fight alongside Laryssa to prevent the Astral Sea from being destroyed by the raging powers of Chaos.
A Novel Archaic Marvel and Infestation Site
Discover a brand-new hidden gem and peruse contaminated abandoned workshops. Utilize the strength of antiquated artifacts to pave the way for greatness!
New Mounts and Wildlife Units
From scrap hermits to bear mounts, willing to submit to your might or obey your commands.
Six Fresh Tracks
Allow these six new tunes to take you to an adventurous and fantastical realm!
Estás viendo todas las tiendas y todas las formas de pago. Algunas tiendas pueden cobrar comisiones de pago.
Hay 9 ofertas desde
$
16.33 hasta
$
34.54
El producto se activa en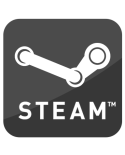 Historial de precios
TRUSTPILOT - 4.6⭐ / 5
Con una reseña positiva, puede hacer que nuestro sitio crezca. Si crecemos, ofreceremos más descuentos, CD Keys gratis y también mejoraremos nuestro servicio. Si quieres contarnos algo, contáctanos en las redes sociales.