In the thrilling new Age of Empires IV expansion, The Sultans Ascend, command strong armies to defend your kingdom! Take control of new civilizations with the Japanese and the Byzantines, or immerse yourself in a brand-new campaign set in the Middle East.
In the gripping new single-player campaign, take up arms as the Muslim resistance in the struggle against the European Crusades. Discover the tales of prominent Muslim figures, their conflicts with the Crusaders, and the wars they fought.
This feature-rich expansion features a brand-new campaign along with four playable variant civilizations that revisit and reimagine civilizations that were previously presented in the main edition of Age of Empires IV. The Japanese and the Byzantines are two entirely new playable civilizations included in this expansion. Ten additional maps, new awards that may be unlocked, and more are included.
Eight missions in the "The Sultans Ascend" campaign
The European Crusades are taking place in the Middle East during this new chapter of the Age of Empires IV single player campaign. You will assume the part of the Muslims who resisted the invasion, following the lives of well-known Muslim commanders as they battled the Crusaders and losing and winning battles. Fight not just the Mongols, who are their ancient enemies, but also the Holy Orders of Templars, Hospitallers, and Teutons.
We are thrilled to announce that naval gameplay will be included for the first time in an Age of Empires IV campaign. The battle takes place on land and at water, and you can use new heroes, skills, and mechanics.
Participate and rejoice in the tactics and triumphs of these notable Muslim figures: Tughtekin, Nur al-Din, Shirkuh, Saladin, Qutuz, Baybars, Shajar al-Durr, and Barsbay.
Estás viendo todas las tiendas y todas las formas de pago. Algunas tiendas pueden cobrar comisiones de pago.
Hay 6 ofertas desde
$
12.93 hasta
$
16.92
El producto se activa en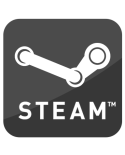 Historial de precios
TRUSTPILOT - 4.6⭐ / 5
Con una reseña positiva, puede hacer que nuestro sitio crezca. Si crecemos, ofreceremos más descuentos, CD Keys gratis y también mejoraremos nuestro servicio. Si quieres contarnos algo, contáctanos en las redes sociales.