Nothing is as it appears in this macabre fairy tale. In this introspective puzzle platformer, you'll explore the lonely corners of a tortured nobleman's psyche as you solve difficult puzzle chambers and defeat imposing bosses.
The game's revolutionary mirror concept allows you to construct a shadowy reflection of yourself and switch places with it to help you navigate the game's dark, secretive, and tragic setting. To get it through this treacherous trip of introspection, you'll need both brains and brawn.
As you work to clear away the dust that has settled over your history, a compelling story is just waiting to be uncovered. All is shown in the mirror...caution however. Truth may be unpleasant at times.
FEATURES
Everything is covered with secrets. Allusions to your terrible history, hidden rooms, etc. To discover them all, do you dare?
Using a gratifying blend of skill and strategy, you can beat the game's massive monsters and perplexing puzzle levels.
There is a wide range of problems to test the mettle of any smart person. Because there are many multiple paths to solving a problem, the experience may be unique for each player.
New obstacles and plot elements are revealed in each puzzle chamber. Get the whole image by resolving all of them.
This dark story is brought to life with breathtaking visuals, intricate animations, and a wealth of player agency.
Once you've reached the interactive ending by completing all of the puzzle rooms, you may try to unlock a secret ending by completing all of the hidden rooms.
You are viewing all shops with any payment method. We remind you that some shops may charge payment comissions.
There are 11 offers from
$
5.96 to
$
20.48
This Product is for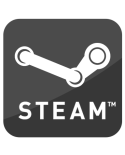 Price history
TRUSTPILOT - 4.6⭐ / 5
With a positive review, you can make our site grow. If we grow, we will offer more discounts, free CD Keys and we also will improve our service. If you want to tell us something, contact us on social networks.