BUYTrain Sim World 4 - Special Edition (PC / Xbox ONE / Series X|S) (Argentina) CD Key XBOX LIVE
Train Sim World 4 Special Edition puts the utmost simulation power in your hands. Featuring no fewer than eight different routes and two new locomotives, this bumper pack is your ticket to the finest of what Train Sim World has to offer. Here are some ways to get your journey started:

Train Sim World 4 Content:
East Coast Main Line: Peterborough - Doncaster
Antelope Valley Line: Los Angeles - Lancaster
S-Bahn Vorarlberg: Lindau - Bludenz
Nahverkehr Dresden - Riesa
LNER Class A3 60103 Flying Scotsman
Railpool BR 193 Vectron
TSW4 Compatible Content:
Linke Rheinstrecke: Mainz - Koblenz
Southeastern Highspeed: London - Ashford & Faversham
Northeast Corridor: Boston - Providence
LGV Méditerranée: Marseille - Avignon
YOUR INTEREST, YOUR ADVENTURE, YOUR APPROACH
Experience the thrill of taking control of a simulation. With Train Sim World 4, you may travel at breakneck speeds and unleash your creative potential like no before. If you're into trains, you should really branch out and experience the raw feeling of operating a wide variety of famous routes and trains. You will go from a training facility to a high mountain pass.
All Aboard the Train Simulation
The Class 66, Class 323, and Class 8F have all been added to the Training Center, allowing trainees to get comfortable with diesel, steam, and electric power on the track before venturing out into the real world. You may now play with trains that are optimized for you, benefit from early insight into the content's difficulty, and remove potential pitfalls by adjusting the parameters.
CREATIVE INDEPENDENCE
GO WILD! You may now take the wheel of any train you choose and direct its journey anyway you see fit. You have the ability to pause the action and carefully frame the ideal photograph in PHOTO MODE and GALLERY, ensuring that the moments you capture will endure a lifetime. Enhancements to the SCENARIO PLANNER and LIVERY DESIGNER allow you to more precisely tailor your own train journey. Use the CREATORS CLUB to show off your hard work to the rest of the community.
DO WHAT YOU WANT TO DO
Train Sim World 4 welcomes players of all experience levels, allowing them to dive in however they see fit, with a variety of entry points and customization possibilities. If you've played Train Sim World before and upgraded, your save file and profile will remain intact.
Identifying Characteristics
Experience the thrill of train control on well mapped routes.
Learn more about the Resource Center for Training
Challenge yourself with a wide range of interesting situations and time constraints.
Livery Designer, Scenario Planner, Free Roam, Photo Mode, and the Gallery are all great ways to show off your imaginative side.
Enjoy all of the material Train Sim World 4 has to offer.
Peterborough to Doncaster on the East Coast Main Line, operated by an LNER BR Class 801
The Metrolink F125 runs between Los Angeles and Lancaster along the Antelope Valley Line.
S-Bahn Vorarlberg: BB 4024 Lindau-Bludinz
The Flying Scotsman, LNER Class A3 No. 60103
Vectron (and Nahverkehr Dresden - Riesa) Railpool BR 193.
Increase the depth of your library with forthcoming TSW-compatible items.
Your current stuff is coming with you
Using the Unreal Engine 4® and Dovetail Games' own SimuGraph® vehicle dynamics engine.
The size of the download is dependent on the item being downloaded.
This Product is for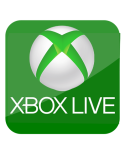 Price history
TRUSTPILOT - 4.6⭐ / 5
With a positive review, you can make our site grow. If we grow, we will offer more discounts, free CD Keys and we also will improve our service. If you want to tell us something, contact us on social networks.