It's the chaotic rhythm adventure, Super Crazy Rhythm Castle! A mind-boggling cooperative mashup unlike anything you've ever heard; collaborate to maintain your combo while thinking creatively. Alone or in a group of up to three pals... Could you take over the castle?
Exploration of Absurdity
A trip that will never be forgotten, full of joy and tapping feet. The frenzy and the music will merge into one.
Heroes of the unlikely, come to Rhythm Castle!
The insane King Ferdinand is waiting inside, ready to destroy your day and defend his throne. Triumph over his perverse tests and defeat him in his own game.
Include beans in a traditional summoning ceremony. Put an end to a huge eggplant DJ. For reasons that we hope will become evident, cover small meat people in gravy. all while maintaining the rhythm!
Amazing Soundtrack
Listen in for earworm rock, hip hop, dubstep, and much more on the album's more than 30 tracks, plus a few unlisted extras.
Absurd Co-op
Fun and accessible cooperative gaming that is chaotic. Not well-versed in rhythm games? Players can choose to use three or four buttons to play their music, or they can choose to step away and concentrate on solving puzzles while their friend plays the music! Prepare to embrace the chaos and take on the challenges of Rhythm Castle whether you play alone or in a group with pals.
Multi-Task Chaos
To get ahead of the king's mischievous plans, you'll need to think beyond the box when it comes to musical escape rooms and elevator arcades. Play music while juggling challenging chores and intense action to finish each level!
Recall the beat
Going all out for a gold medal? Play every song in the Music Lab after unlocking it. Pure rhythm, no filler!
Reaching Novel Heights
from the deranged mind that created the popular flash game Super Crazy Guitar Maniac Deluxe. Super Crazy Rhythm Castle is a place where the beat endures!
You are viewing all shops with any payment method. We remind you that some shops may charge payment comissions.
This product has no price comparison because it is sponsored
Store
Platform
Price

Buy now

You will get a Nintendo account
This Product is for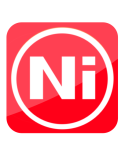 Price history
TRUSTPILOT - 4.6⭐ / 5
With a positive review, you can make our site grow. If we grow, we will offer more discounts, free CD Keys and we also will improve our service. If you want to tell us something, contact us on social networks.