BUYThe Sims 4 Werewolves (DLC) (Steam) CD Key Steam
Howl the night away in The Sims 4 Werewolves Game Pack. Your Sims will transform, join packs, and run wild under the light of the full moon. Explore the world of Moonwood Mill and discover the secrets of the werewolves as you navigate your new lycanthrope life. Sims will unlock new skills, manage new temperaments, and maybe even meet their fated mates.
Life on the wild side
What big teeth you'll have! Transform into a werewolf and embrace (or fight) your animalistic nature. Beyond rocking a fearsome form, werewolf Sims will have unique temperaments and abilities, be affected by the phase of the moon, and experience wolf-specific life events.
Alpha or lone wolf?
Craft your werewolf identity. Were you bitten, or were you born into a werewolf family? However it happened, now you've got to decide what kind of wolf you want to be. Find a pack to prowl the night with, meet your fated mate atop Howling Point, or shun all that and try to make it as a lone wolf.
Lycanthrope lore
There's a lot to learn about werewolves and their origins. Unravel werewolf, vampire, and spellcaster lore as you read books, discover secret tunnels, grow your collection, and interact with denizens of Moonwood Mill.
Requires The Sims 4 & all game updates. See minimum system requirements for the pack.
You are viewing all shops with any payment method. We remind you that some shops may charge payment comissions.
There are 3 offers from
$
15.95 to
$
21.45
This Product is for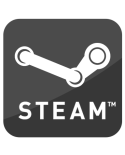 Price history
TRUSTPILOT - 4.6⭐ / 5
With a positive review, you can make our site grow. If we grow, we will offer more discounts, free CD Keys and we also will improve our service. If you want to tell us something, contact us on social networks.