includes
Remnant 2
3 Remnant: From the Ashes armor sets
Extremely Strange Planets. Constant Challenges
The human race's last remaining members face up against new types of terrible monsters and godlike enemies in Remnant II, the sequel to the critically acclaimed game Remnant: From the Ashes. Play it by yourself or with two buddies in co-op mode as you delve into the depths of the unknown and try to stop an evil from shattering the fabric of existence. Players must rely on their own abilities and the abilities of their teammates to overcome impossible odds and prevent the end of the human race.
Intense Final Battle Action
Intelligent foes and massive boss fights are back in this action game featuring a combination of methodical and frenzied ranged and melee gameplay. You'll need to tailor your equipment and weaponry selection to the various terrains and fights you'll face. In order to complete the challenge and claim the largest prizes, bosses will assemble teams of high-level players.
Uncharted Territories
Players can venture forth alone or in groups to explore fantastic new planets and beyond, all the while fending off mythological creatures and terrible enemies. You may travel between worlds, each of which contains its own unique fauna, weaponry, and loot. Make use of and improve upon found goods to tackle more difficult difficulties.
Infinite Repetition
Dynamically created dungeons and locations with branching quest lines, augments, crafting, and treasure rewards will put even the most seasoned gamers to the test. Experiences will be difficult, dynamic, and satisfying as players overcome formidable obstacles. Each planet contains its own storyline, begging to be discovered and revisited again and again.
A Breakthrough in the Archetypes
The new and improved Archetype system grants extraordinary abilities and passive buffs to each player. Different play styles may be achieved by combining the Archetypes obtained from unlocking, leveling, and equipping multiple Archetypes.
You are viewing all shops with any payment method. We remind you that some shops may charge payment comissions.
There are 1 offers from
$
32.75 to
$
32.75
This Product is for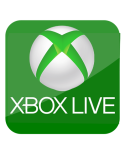 Price history
TRUSTPILOT - 4.6⭐ / 5
With a positive review, you can make our site grow. If we grow, we will offer more discounts, free CD Keys and we also will improve our service. If you want to tell us something, contact us on social networks.