BUYPAYDAY 3 - Silver Edition (PC / Xbox Series X|S) CD Key XBOX LIVE
Includes:
Base Game,
3-days Early Access
PAYDAY 3 - SEASON PASS (6 months)
PAYDAY 3 - Dark Sterling mask DLC
The highly anticipated sequel to one of the best-selling co-op shooters of all time is here: PAYDAY 3. Players of PAYDAY have been enjoying the thrill of a well-organized theft since the game's debut. This is what separates PAYDAY from other cooperative first-person shooters.
Join the Payday Gang, the envy of their contemporaries and the nightmare of law enforcement, as they come out of retirement and back into the life of crime. After a hiatus caused by the danger that brought them out of retirement, the gang reunites some years after their reign of terror over Washington, DC ended.
Inseparable Associates
Both the authorities and the criminal underworld fear the return of the famed Payday Crew. A new danger emerged as a result of the mayhem the Crew caused, and they were forced out of retirement and back into criminal activity.
The Crew is relocating from Washington, DC to New York City to investigate and eliminate this new menace. If a thief has a solid strategy, he or she can use a move to a new place to their advantage.
Indulge your avarice
In PAYDAY 3, you may indulge your avarice and let wild. You may amass an impressive arsenal, a wardrobe full of fashionable accessories, and a list of accomplishments in addition to the usual gold, cash, jewelry, and other commodities.
It won't be as easy as just showing up to receive benefits. To get away with the most loot, you'll need to put in a lot of effort and think ahead. Grow your strength as you take on more difficult obstacles by acquiring experience, unlocking new talents, and mastering weaponry.
The Craft of Robbery
A skilled thief understands that a successful robbery requires careful preparation, lots of effort, and a little bit of luck. In PAYDAY 3, players are given freedom of action, allowing them to decide how they want to approach the heist: stealthily, with weapons blazing, by keeping captives as bargaining chips, with pals, or on their own. Your decisions will have a huge impact on the game's outcome.
Co-op success
When planning a robbery, you can't have just anyone on your side. Like most games, PAYDAY 3 is more fun with pals, whether they're old acquaintances or new acquaintances made along the way.
The PAYDAY series has always placed a premium on the friendships forged in times of adversity, and its heisters and the surrounding community are meant to mirror that ideal.
You are viewing all shops with any payment method. We remind you that some shops may charge payment comissions.
There are 5 offers from
$
47.80 to
$
67.22
This Product is for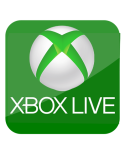 Price history
TRUSTPILOT - 4.6⭐ / 5
With a positive review, you can make our site grow. If we grow, we will offer more discounts, free CD Keys and we also will improve our service. If you want to tell us something, contact us on social networks.