Nova Lands is what you'd get if you combined Factorio, Forager, and Satisfactory. This fantastic open-world 2D game has you exploring, building, and automating your stronghold.
CAMPING GROUND
A fresh world to call home. You may use anything from common rocks and timber to exotic and undiscovered materials to construct your new outpost. Unlock fresh potential with each structure you construct, maximize efficiency, and expand to more distant islands.
AUTOMATION
More and more tasks may be automated as you advance in the game, giving you more time to go on adventures. Your small robot helpers will be quite useful in this regard.
SUCH BOTS, WHAT ARE THEY?
The robots are the defining moment at which your creativity will become apparent. You can build entire manufacturing chains out of these small devices, and they can run your industry on their own. They need little effort to organize and run.
EXPLORATION AND THE ISLANDS
You aren't the first human to set foot on Earth, and your uninhabited island is only one among many. Get your economy going so you can afford to go to other islands and explore. You'll see all kinds of ecosystems, animals, sites, caverns, and notable personalities along the way...
COMBAT
There's a blaster and monsters big enough to cause trouble, of course! You may either fight boss animals and steal their items, or you can be a completely peaceful visitor to this world. However, be ready to make a significant sacrifice in exchange for peace.
You are viewing all shops with any payment method. We remind you that some shops may charge payment comissions.
There are 2 offers from
$
3.92 to
$
7.82
This Product is for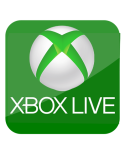 Price history
TRUSTPILOT - 4.6⭐ / 5
With a positive review, you can make our site grow. If we grow, we will offer more discounts, free CD Keys and we also will improve our service. If you want to tell us something, contact us on social networks.