BUYGiana Sisters: Twisted Dreams CD Key Steam
Giana Sisters: Twisted Dreams is a blistering hardcore platformer with contrasting worlds. Warp Giana's vivid dreams to alter your abilities and destroy the twisted creatures lurking within. Giana Sisters: Twisted Dreams combines the challenge of retro era platforming with graphics that pack a visual punch and tight controls.

Fluidly morph between two dynamically different dream worlds to solve puzzles and combat grueling enemies. Players will have to intertwine sweet Giana's twirling jump attack with Punk Giana's hammering dash attack to survive the dualling dimensions.

Now featuring a brand new competitive multiplayer arena racing mode!

The game sets up to 4 players against each other in local PvP, speed-running in an effort to push each other off the screen with the help of boosters and power-ups.

Smash through all obstacles! Run, dash, jump, head bonk, fire cannonballs and barrages of bullets onto your opponents. Switch the level layout on the fly as you rush through dreamgates. Collect gems to fill your speed booster and use your power-ups to knock out the other players.
Key Features
Powerful Abilities: Change Giana's personality to unlock her unique abilities - you'll need to control both sides to survive her dreams!
Intuitive Controls and Smooth Gameplay: Master the tight knit controls to defeat the cunning trials ahead.
Visual Punch:Giana's dreamworlds leap off the screen with gorgeous 3D graphics that morph before your eyes.
Twisted Puzzles: As Giana changes, so does the world around her. Collecting gems and finding secret locations requires strategy and interchanging the two worlds.
Legendary Soundtrack:Each dream layer has its own music style. Experience a dual crossfading soundtrack by Chris Hülsbeck and Machinae Supremacy!
Explore and Discover: There are 23 rich levels across 3 distinct worlds, each transforming into the two contrasting dreamworlds.
Epic Boss Battles:Take on gigantic creatures dredged from the depths of Giana's most terrifying nightmares. Each unique boss has only one thing in common with the others – they're utterly brutal!
Gut-wrenching Hardcore Modes: Hardcore and Über Hardcore modes also await players who are full masters of the game and quite possibly insane.
A remixed "easy" mode for all levels and bosses. The remixed mode is a lot easier to survive than its standard mode. The "easy" difficulty for Giana should roughly correspond to the "normal" difficulty for casual platformer games.
Extras: Halloween-themed levels accessible from the start.
You are viewing all shops with any payment method. We remind you that some shops may charge payment comissions.
There are 5 offers from
$
0.34 to
$
2.72
TRUSTPILOT - 4.6⭐ / 5
With a positive review, you can make our site grow. If we grow, we will offer more discounts, free CD Keys and we also will improve our service. If you want to tell us something, contact us on social networks.
Latest Articles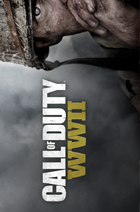 Where to buy CoD: WW 2 CD Key
Get cheap Call of Duty World War 2 CD Key today.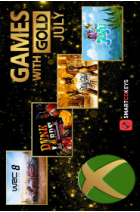 New free Games with Gold for July 2020 anounced!
Free Games with Gold July 2020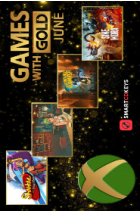 New free Games with Gold for June 2020 anounced!
Free Games with Gold June 2020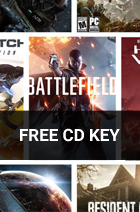 Win FREE CD Keys with SmartCDKeys.com
SmartCDKeys is giving Free CD Keys to everybody!
Compare and find cheap STEAM CD Key prices
SmartCDKeys is better than any CD Key store.