BUYForged Battalion CD Key Steam
Towards the end of the 21st century, the effects of climate change have devastated the world and a military force called "The Collective" has spread across the globe. As part of the resistance group it's time for you to join the fight!
Customize your unique faction in a new take on real-time strategy as you fight in a variety of skirmish, solo, and multiplayer battles. You are not only a commander, but also an engineer – so you have ultimate control over your faction's units, factories, superweapons and economy.

Manage, customize, and develop the blueprints of your emerging faction to create ever-evolving factories and units. Between missions a deep tech tree unlocks components that you'll use to design combat units. As more technology is unlocked, your designs become more advanced and powerful.

Using resources gained in battle, you'll unlock new options through the metagame Tech Tree to choose the archetype, armour, locomotor, weapons, and special abilities such as stealth and regeneration that will make your faction one of a kind. Ultimately, you will have access to the most powerful options, including an array of deadly superweapons to launch against your foes.
Modify everything from your units to your HQ and super weapons. Choose from a host of weapons, support and locomotor types. Add regenerative armour to your light vehicle or add an anti-tank gun to your aircraft. Save your unique factions adapting them to every situation, and every opponent. Improvise, adapt, overcome!
Each battle you win, in each mode, contributes towards your faction's technology upgrades with different science paths; with over 60 attachments along 4 tiers to unlock, the combinations of equipment and options for field supremacy are almost endless!
The resistance needs you to forge a new force to be reckoned with. Play through an exciting story campaign that will test your ability to react and adapt to the increasing threat of the 'The Collective'.
Join up to seven other players in a variety of online multiplayer modes for intense tactical co-operative and versus action. Take on rival commanders in intense 1v1 ranked online matches to prove who is the superior general, all on dedicated servers.
Map editor and workshop support

Create your own battlefields to wage war over with the map editor.
Soundtrack, sound design and voice-overs by the iconic RTS composer Frank Klepacki. War has never sounded so good!
You are viewing all shops with any payment method. We remind you that some shops may charge payment comissions.
There are 7 offers from
$
0.93 to
$
23.61
This Product is for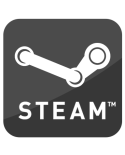 Price history
RATE US AND WIN A FREE GAME!
One winner per month of a product from our site of maximum 25 EURO. Winner is announced on Social Networks.
Latest Articles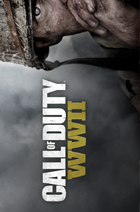 Where to buy CoD: WW 2 CD Key
Get cheap Call of Duty World War 2 CD Key today.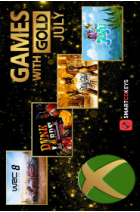 New free Games with Gold for July 2020 anounced!
Free Games with Gold July 2020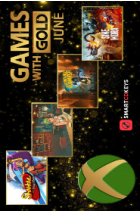 New free Games with Gold for June 2020 anounced!
Free Games with Gold June 2020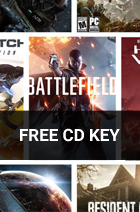 Win FREE CD Keys with SmartCDKeys.com
SmartCDKeys is giving Free CD Keys to everybody!
Compare and find cheap STEAM CD Key prices
SmartCDKeys is better than any CD Key store.