Set in the acclaimed ENDLESSTM Universe, ENDLESSTM Dungeon is a distinctive fusion of tower defense, tactical action, and roguelite gameplay. Take a solo or cooperative plunge into an abandoned space station, gather a group of stranded heroes, and defend your crystal from waves upon waves of monsters—or perish attempting, be reloaded, and try again.
We have both turtles and guns.
You find yourself stuck on a deserted space station that is full of mysteries and creatures. You'll need to get to The Core in order to escape, and you can't do that without your crystal bot. Your only hope of making it through the procedurally created rooms of this space ruin is that scuttling creature. Unfortunately, every monster in the area wants a piece of its delicate soul. It's going to need rapid thinking, careful planning, positioning of your turrets, and then fireworks! The goal of the bugs, bots, and blobs is to reduce you and that crystal to dust and rubbish at any cost. The appropriate equipment can mean the difference between life and death when choosing from a wide variety of guns and turrets.
GO ALONE OR GET GODDY UP WITH FRIENDS
You can ride alone into the horrors of the Station, or you can band together with three other people and take on the challenge. Plan your moves once you have your gang. They have a large selection of weaponry to choose from, including poison snipers and flamethrowers. When you're ready, head inside the Station to complete a task for a character, try your hand at escape, or just go crazy on the locals. Trying will probably end in your death, but that's just how things work in this intergalactic dungeon!
PULL OUT YOUR RIDDLE SQUAD.
Get ready to encounter a diverse group of characters who are all driven by the same desire to escape as quickly as possible! Everybody plays their own hand at the table. There's the flamboyant Blaze who enjoys setting things on fire, the tanky Bunker who absorbs damage, and perhaps Shroom, who uses her "unusual" incense to heal her squadmates. To assemble the team that works best for you, choose your heroes. You'll discover that each of them has unique motivations and secrets as you get to know them.
Oh my, monsters, treasures, secrets, and dangers!
To escape is to conquer every threat within the Station. Yes, each one of them. Every corner you turn will reveal deadly robots, vicious monsters, treasure, and enormous beasts. You will learn more about this scrap heap's tragic past as you explore it more. When a spacecraft approaches too closely, why does the Station reel it in? Why do you return each time you pass away? The Station has more stories to tell, regardless of your level of familiarity with the ENDLESSTM Universe.
More growth occurs when more is lost.
I hate to break it to you, but there's a good chance you won't survive. That said, it doesn't matter because each time you return to the saloon, you get reloaded. Consider it your hub for operations (and drinks), where you can level up your heroes and weaponry, discover new routes to The Core, engage in conversation with locals, enjoy musical entertainment, and sip on delectable and energy-boosting concoctions. Then, get back into the Station and make another attempt to exit.
You are viewing all shops with any payment method. We remind you that some shops may charge payment comissions.
There are 1 offers from
$
38.04 to
$
38.04
Store
Platform
Price
Buy now

You will get a Xbox Account
This Product is for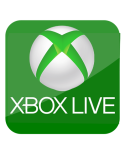 Price history
TRUSTPILOT - 4.6⭐ / 5
With a positive review, you can make our site grow. If we grow, we will offer more discounts, free CD Keys and we also will improve our service. If you want to tell us something, contact us on social networks.