BUYThe Elder Scrolls Online (USA) (Xbox ONE / Series X|S) CD Key XBOX LIVE
The Elder Scrolls: Online
After 20 years of best-selling, award-winning fantasy role-playing games, the Elder Scrolls series goes online! Experience this epic adventure on your own or together with friends, guild mates or thousands of alliance members. The choices you make, from the alliance you join, to the character you create and the battles you fight, will shape your destiny and the world of Tamriel.
The Setting

A stolen soul. An undead army rising. A quest to recover that which is uniquely yours. Only you can save the world from the evil machinations of the Daedric Prince, Molag Bal, and the first known necromancer, Mannimarco.
The Elder Scrolls Online is set in Tamriel's Second Era, roughly 1,000 years before the events in The Elder Scrolls V: Skyrim and the coming of the Dragonborn, and just before the rise of Tiber Septim, the first Emperor of Tamriel. Three Alliances have emerged across the continent, each struggling for supremacy over the land. As these great powers battle one another for control of the Imperial City - and with it all of Tamriel - darker forces are moving to destroy the world!
A World to Explore

Journey across the far reaches of ancient Tamriel for the first time since The Elder Scrolls: Arena. From the mountains of Skyrim, to the mysterious lands of Morrowind, to the sprawling metropolis of Daggerfall, experience the wonders of the world a millennium before the events of Oblivion and Skyrim.
You are viewing all shops with any payment method. We remind you that some shops may charge payment comissions.
There are 2 offers from
$
6.73 to
$
6.91
TRUSTPILOT - 4.6⭐ / 5
With a positive review, you can make our site grow. If we grow, we will offer more discounts, free CD Keys and we also will improve our service. If you want to tell us something, contact us on social networks.
Latest Articles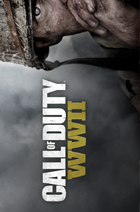 Where to buy CoD: WW 2 CD Key
Get cheap Call of Duty World War 2 CD Key today.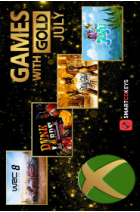 New free Games with Gold for July 2020 anounced!
Free Games with Gold July 2020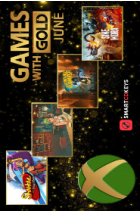 New free Games with Gold for June 2020 anounced!
Free Games with Gold June 2020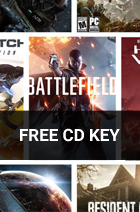 Win FREE CD Keys with SmartCDKeys.com
SmartCDKeys is giving Free CD Keys to everybody!
Compare and find cheap STEAM CD Key prices
SmartCDKeys is better than any CD Key store.