BUYCrusader Kings III: Tours & Tournaments (DLC) CD Key Steam
Why don't you embrace your chivalric adventure, ruler? Life is a trip filled with them. With Crusader Kings III: Tours & Tournaments, the significant addition, you may write your own epic tale. Be astounded by the sights and experiences that lie in store for you, from daring mock battles in the jousting arena to risky wilderness expeditions with your royal entourage.
During a significant Tour, let your restlessness overcome your ruler's desires and go in search of your citizens in a place that may be perilous as well as incredibly fascinating. Show your skill in one of the numerous types of valiant Tournaments, whether they are held domestically or overseas, or utilize the celebrations to assassinate a thorny opponent. Play host to exciting new Grand Activities, such as lavish weddings or moving falconry hunts. But take care! Numerous occasions are the ideal pretext for a nefarious plot against enemies... or relatives.
In Crusader Kings III: Tours & Tournaments, a daring, brand-new medieval world filled with struggles, exploits, and exciting storytelling is presented.
Prepare for an adventure
A master's restless feet travel far and wide. Travel and learn every nuance of your region on your very own epic Tour.
Carefully plan your route and hand-pick your entourage. The journey ahead may be lengthy, but it is also paved with interesting people, far-flung civilizations, and defining moments.
Visit your vassals and engage in personal conversation with them. Examine their holdings to learn more about how your subjects are residing at the furthest reaches of your realm.
Make your generosity known by giving gifts and awards. Alternately, bring a swarm of tax collectors to finally collect what is owed to you from those conveniently far vassals.
A new kind of competition
The Tournament is the ideal opportunity for aspiring warriors or nobles seeking grandeur to establish their worth. Will you succeed in the countless new jousting tournaments, pageants, and tests of chivalry?
You are viewing all shops with any payment method. We remind you that some shops may charge payment comissions.
There are 8 offers from
$
19.28 to
$
35.45
This Product is for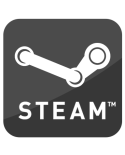 Price history
TRUSTPILOT - 4.6⭐ / 5
With a positive review, you can make our site grow. If we grow, we will offer more discounts, free CD Keys and we also will improve our service. If you want to tell us something, contact us on social networks.