Warhammer: Vermintide 2 - Shadows Over Bögenhafen (DLC)
Preisentwicklung
"The Dark Gods reach out for Bögenhafen. We shall see that they are thwarted."
The Blightreaper has come to Bögenhafen. A legendary Chaos runesword that has brought death and decay to the mercantile city - if Bögenhafen is to be saved, the Blightreaper must be seized and unmade... if such a task is even possible.
Shadows Over Bögenhafen brings new content to Vermintide 2 with the impending destruction of the city of Bögenhafen. The heroes are tasked with investigating the source of the Nurgle infestation slowly consuming the city - starting in the disease-ridden slums The Pit and across the river in the Göttenplatz district.
Two new levels set in Bögenhafen
New cosmetics including hats, skins, and illusions, to be obtained through the New Bögenhafen Strongboxes
New quests and challenges rewarding you with Bögenhafen Strongboxes and portrait frames
Sie sehen alle Shops mit jeder Zahlungsart. Wir erinnern Sie daran, dass einige Geschäfte möglicherweise Zahlungsprovisionen erheben.
Es gibt 12 Angebote von $3.93 bis $8.67
Neueste Artikel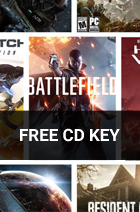 Gewinnen Sie KOSTENLOSE CD-Key mit SmartCDKeys.com
SmartCDKeys gibt kostenlose CD-Keys für alle!
Vergleichen und finden Sie günstige STEAM CDKey Preise
SmartCDKeys hat die günstigsten Preise.