Warhammer: Vermintide 2 - Content Bundle
Preisentwicklung
Warhammer: Vermintide 2 - Content Bundle includes the base game and all content released for the game so far.
Warhammer: Vermintide 2. The sequel to the critically acclaimed Vermintide. The time has arrived to revisit the fierce first-person co-op slaughter-fest featuring visceral and groundbreaking melee action, set in the apocalyptic End Times of the war-ravaged Warhammer Fantasy Battles world.
Warhammer: Vermintide 2 - Winds of Magic Expansion. Introduces a brand new enemy faction and new challenges to the game. As a meteor crashes down in the Reikland, Beastmen emerge from the depths of the Reikwald forest and rush to the epicenter to claim it as a Herdstone. It is up to the five heroes to stop them before a dreadful disaster strikes the Empire.
Warhammer: Vermintide 2 - Back to Ubersreik DLC. The second DLC for Vermintide 2 sends you back to Warhammer: End Times - Vermintide with 3 remastered Ubersreik levels.
Warhammer: Vermintide 2 - Shadows over Bögenhafen DLC. The first DLC for Vermintide 2 includes 2 brand new levels set in the town of Bögenhafen, as well as new cosmetics, quests and challenges.
Sie sehen alle Shops mit jeder Zahlungsart. Wir erinnern Sie daran, dass einige Geschäfte möglicherweise Zahlungsprovisionen erheben.
Es gibt 1 Angebote von $31.36 bis $32.33
Speichern
Plattform
Preis

$32.33

$ 31.36


Kaufen
Neueste Artikel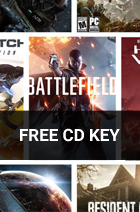 Gewinnen Sie KOSTENLOSE CD-Key mit SmartCDKeys.com
SmartCDKeys gibt kostenlose CD-Keys für alle!
Vergleichen und finden Sie günstige STEAM CDKey Preise
SmartCDKeys hat die günstigsten Preise.